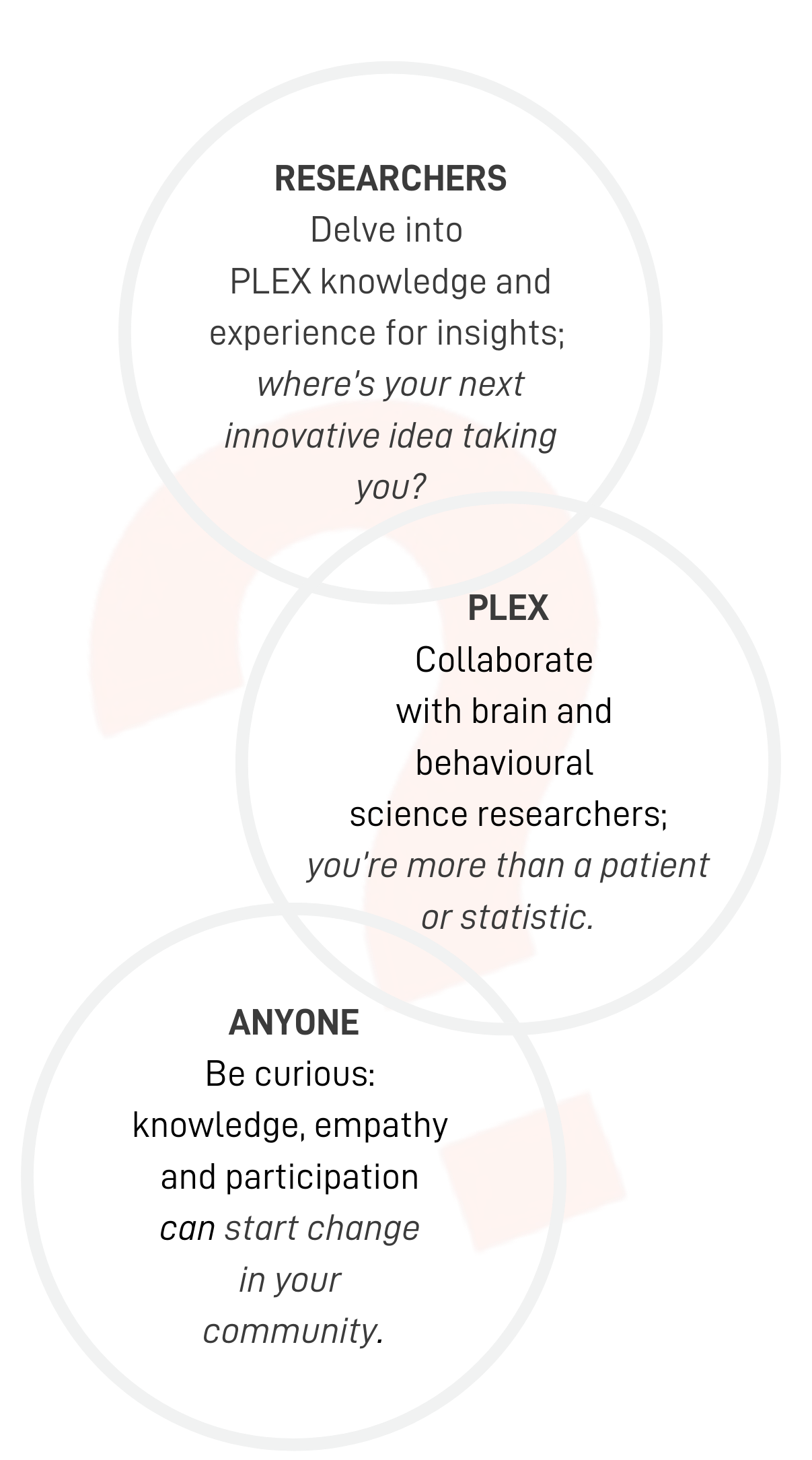 We're meeting to collectively inspire curiosity and innovative research around the brain, to advance the future state of mental illness in our communities.
Mental illness is insidiously pervasive, yet as individuals and communities at all levels, we are still wrestling with how to manage this challenge. It is only with a holistic perspective through research and relationship that we can hope to progress treatments and address stigma and self-stigma.
We need to break down the silos and cross-pollinate ideas between not just researchers, but with People with Lived EXperience of mental illness (PLEX). They have most to benefit and need to have a real voice that gives a far deeper perspective to the science. The community too needs to demand more to change the tide. It's why we need you!
Join world-class researchers, PLEX and anyone who's curious to brainstorm.