2022 Gold Coast Elite Sport Conference
Access to Virtual Event Platform coming soon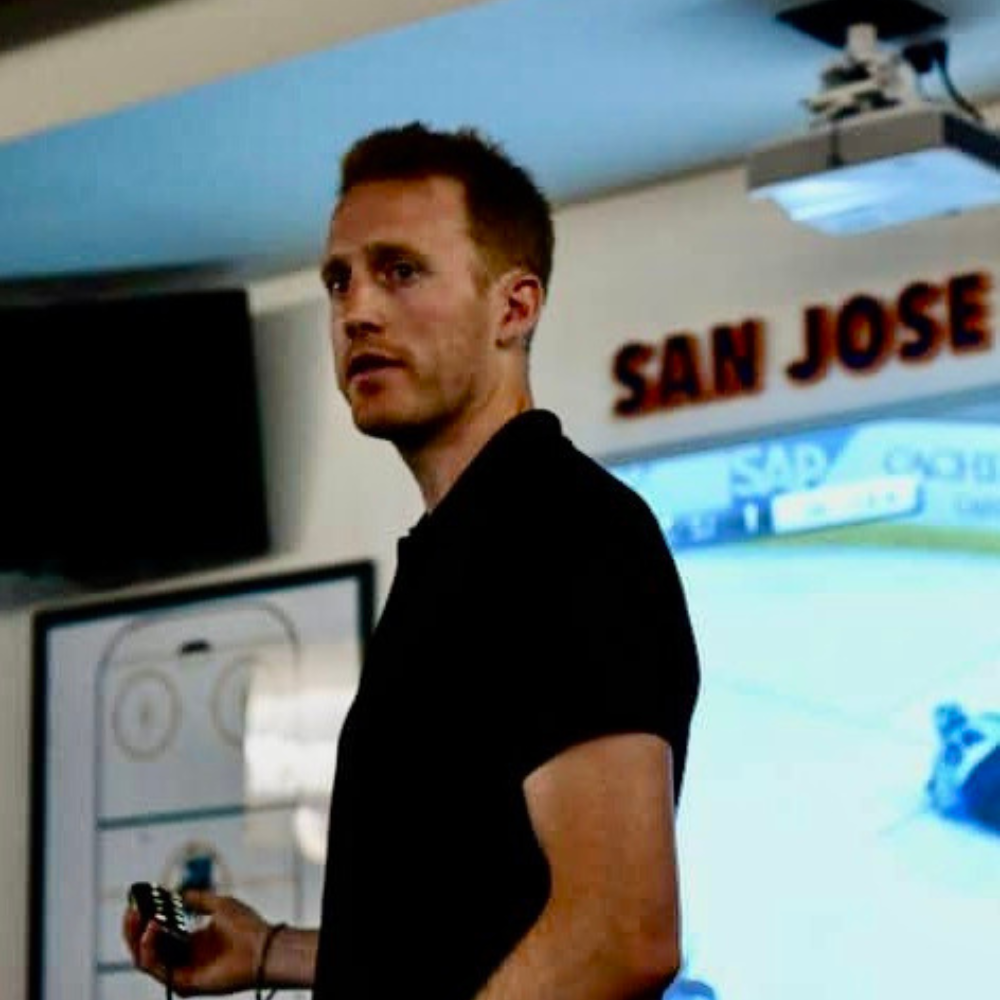 Manager - Player Development & Systems, San Jose Sharks (NHL)
Charlie Townsend is in his 10th year with the San Jose Sharks of the NHL, currently serving as Manager, Player Development & Systems. Prior to his role in Player Development, Charlie has worked in numerous capacities throughout the Sharks hockey operations department including roles within analytics, scouting and coaching at both the NHL and AHL level.  
His primary responsibility is to facilitate and coordinate the resources surrounding prospect development; helping create individual development plans, monitoring prospect status reports and curating the pertinent information for prospect evaluations. Charlie serves as a key resource between coaches and management, bridging both groups with integral communication and collaboration.  
Townsend joined the Sharks after a brief professional playing career in both North America and Europe. He is a 2010 graduate of Middlebury College where he was an assistant captain for the 2010 NESCAC championship team and was a member of the NESCAC All-Sportsmanship Team.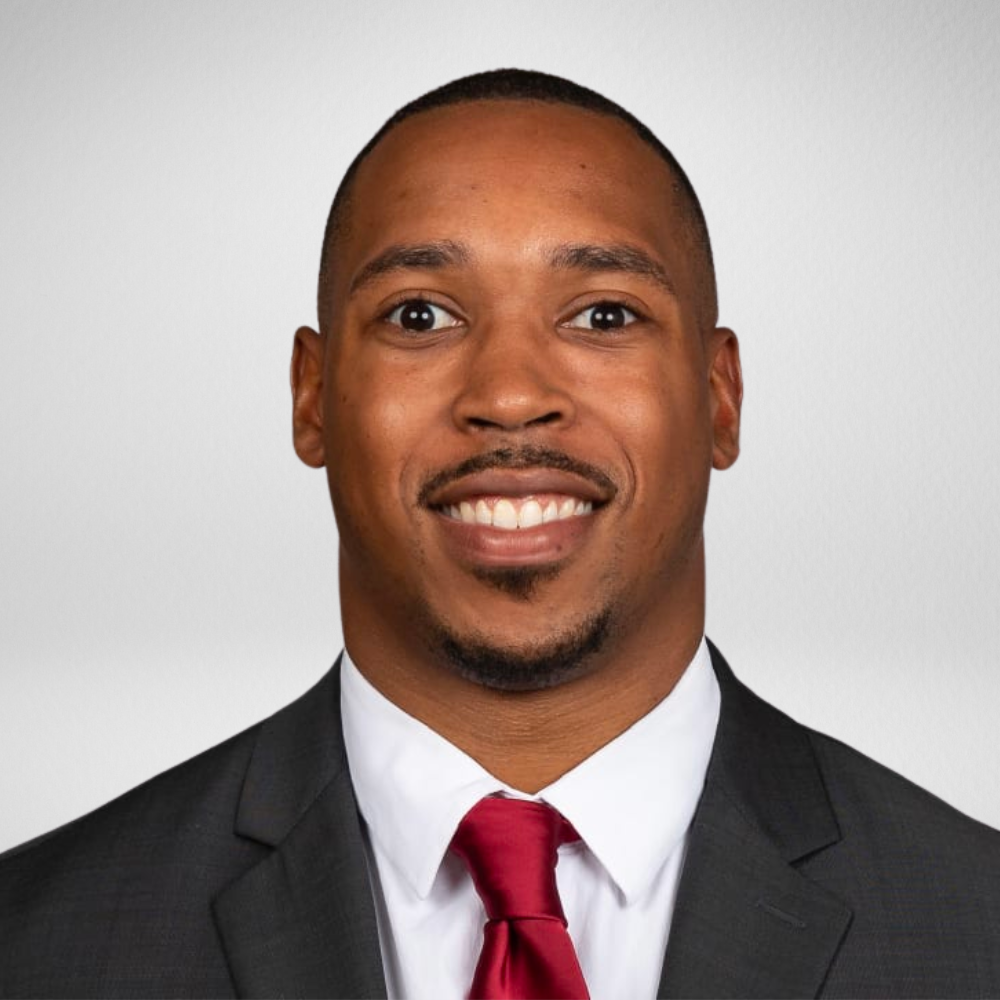 Director of Player Engagement, Arizona Cardinals
Josh Marriner currently serves as the Director of Player Engagement for the Arizona Cardinals. He is entering his second season with the Cardinals and his 4th NFL season working in Player Engagement. In his role, he engages, educates, and empowers individuals to reach their full potential both on and off the field. He also helps players in the transition process both into and out of the NFL through continuing education, financial education, and assisting in dealing with family matters through player programs. He is a trained and certified Financial Coach (NFEC). 
Josh originally started his NFL career in athlete development and player engagement with the Miami Dolphins back in 2019 where he served as the player engagement coordinator.  
He is from Chesapeake, Virginia. He has earned a degree in communication from the University of Connecticut (UConn) and a master's in public administration from Old Dominion University (ODU) While in school he was a member of the Men's Football and Track Team at UConn before transferring to ODU to finish out his playing career.  
At ODU he also served as the president of the SAAC and worked part-time in Student-Athlete Development. His core values are family, faith, service, fun, and gratitude. Josh's mission is to inspire, influence, and impact the lives of others.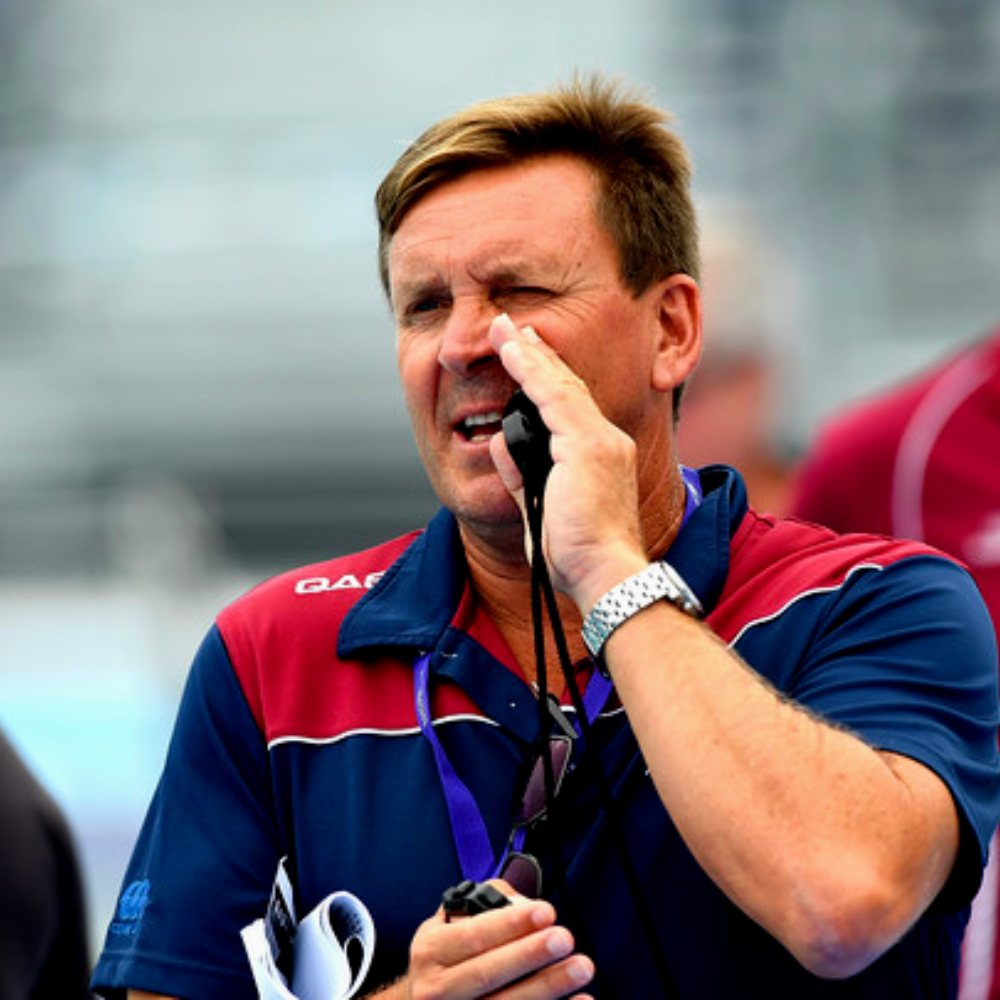 Australian Swim Coach of Multiple Olympians
Michael Bohl is an Australian swimming coach for the Australian Swim Team and at Griffith University and has coached many athletes to the Olympic level throughout his career. Michael previously coached his team at St Peters Lutheran College for a 14-year period where he began coaching Olympic medalist Emma McKeon. Michael made the decision to move his swimming squad to the Griffith University Gold Coast campus for the use of better facilities back in 2017 in preparation for the 2018 Commonwealth Games.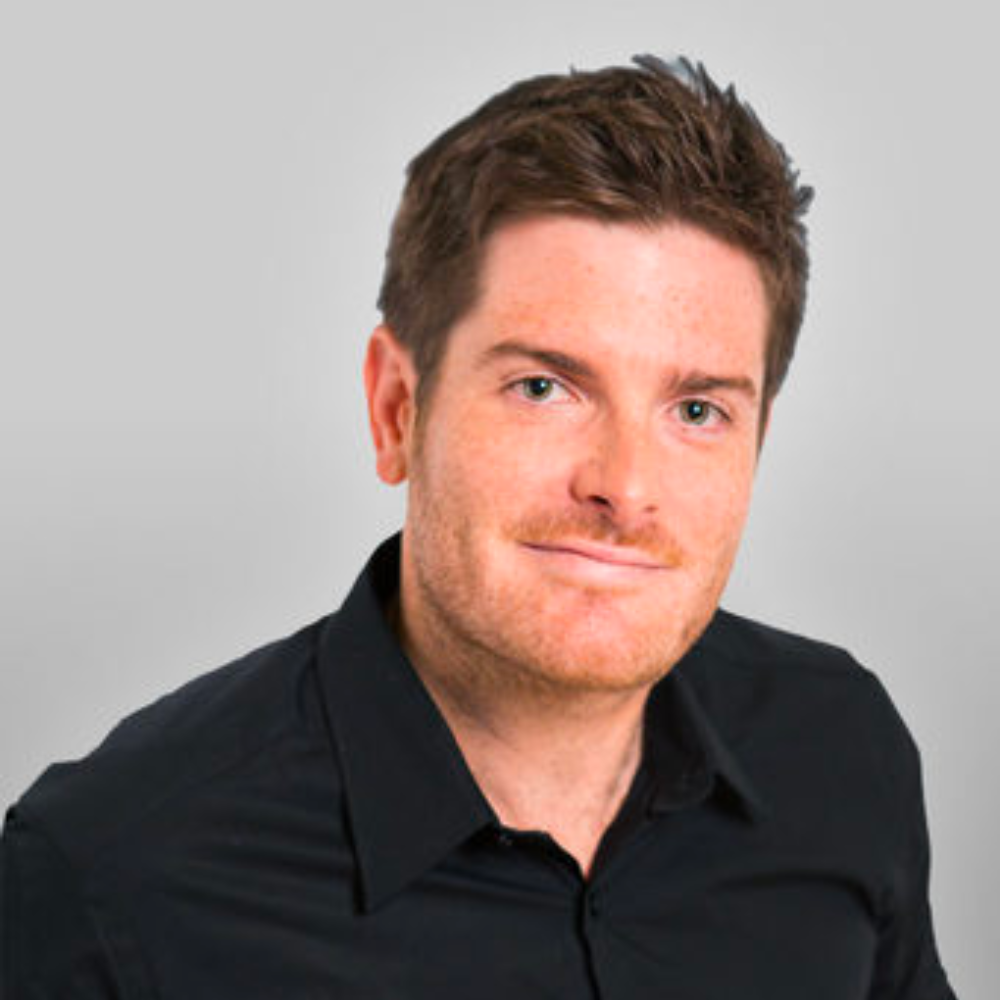 General Manager of Business Operations - Gold Coast Titans
Scott Rollinson is the General Manager of Business Operations at the Gold Coast Titans. The hybrid role is unique in the NRL, taking in gameday and major event delivery, corporate hospitality, strategy and corporate affairs, media relations and also leading the Titans netball program. Prior to the Titans, Scott worked for the Brisbane Bullets as GM of Brand and Communications and has consulted to major sporting codes and clubs across the country. Previously, Scott was a broadcaster and producer with the ABC, hosting and coordinating production on major events including the London Olympics.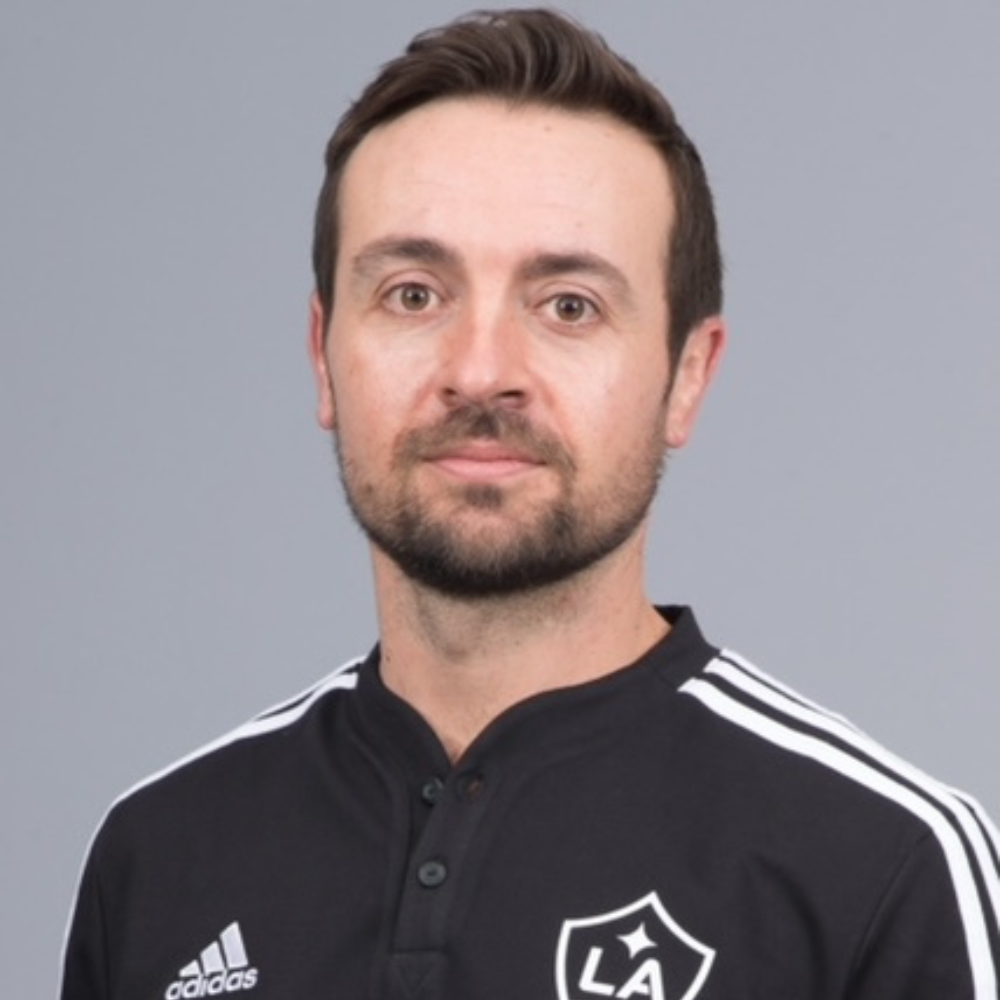 Head of Strength and Conditioning - LA Galaxy (MLS)
Adam Waterson has extensive experience in working with various professional soccer teams throughout Australia , Asia & USA. These teams include Parramatta Power, 2004 Australian Olympic Soccer Team, Sydney FC, Newcastle Jets, Western Sydney Wanderers, FC Seoul & Los Angeles Galaxy. He was part of the successful WSW team that won the Premiers Plate and also the Asian Champions League. 
Waterson graduated from Australian Catholic University in Exercise and Sports Science, is a  Level 3 Strength & Conditioning Coach with the ASCA & also holds a UEFA Coaching C License accreditation.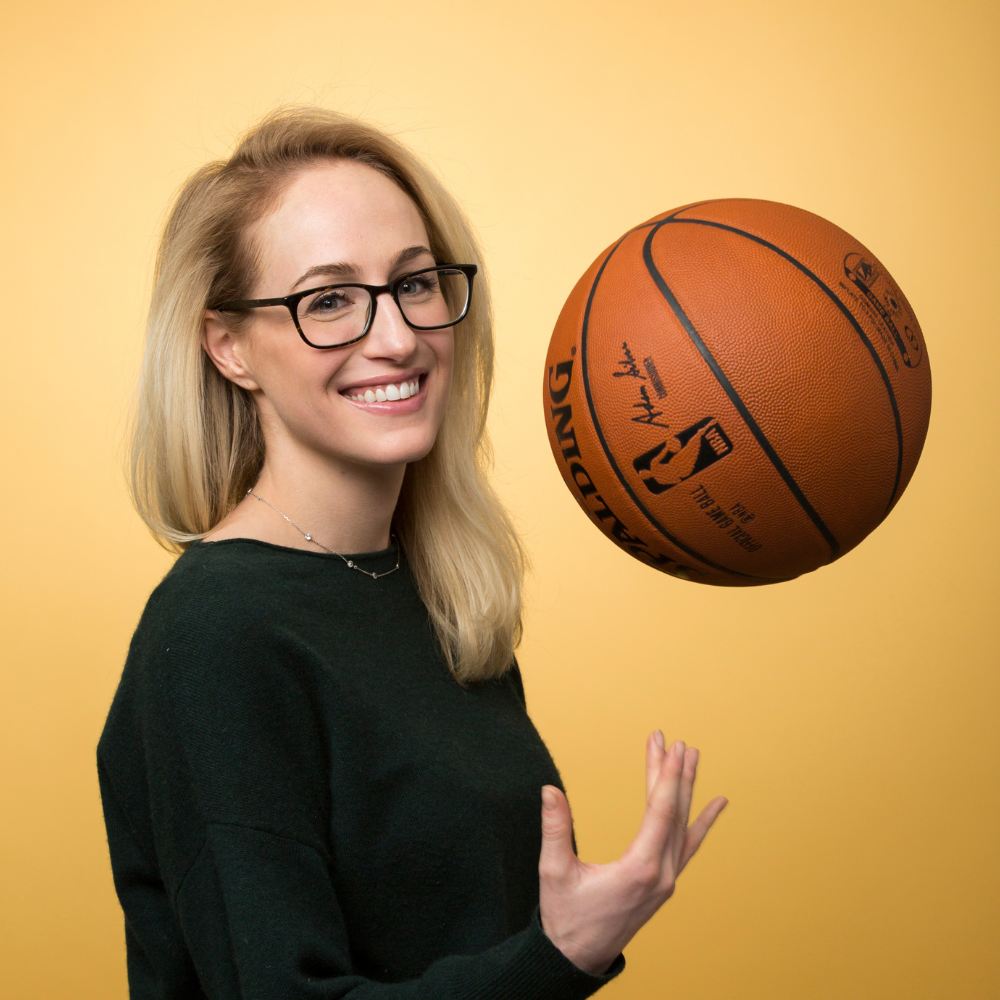 NBA Social Responsibility Program Director
As a Social Responsibility Program Director for the NBA, Annie Horn manages social impact platforms and partnerships across the NBA and WNBA. Horn helped lead the launch of NBA Mind Health, the league's program for driving the important conversation around mental health and supporting members of the NBA family. She also leads the league's environmental sustainability work through NBA Green, develops authentic social impact programs for league marketing partners and supports WNBA teams in the development, execution and amplification of community relations programs. In addition, Horn supports the league's vast international community impact initiatives, including for the NBA China office, NBA Global Games and the Basketball Africa League.
Horn began her career as a volunteer in Cape Town, South Africa – working for a non-profit organization that leveraged soccer as a tool for HIV/AIDS prevention. She holds a bachelor's degree in English from Emory University where she played Division III soccer. During her college career, she founded Think Pink, a campus-wide initiative to raise awareness and funds for breast cancer research.
Horn is passionate about the intersection of sports and social impact, health and wellness, and taking small steps to be more environmentally conscious.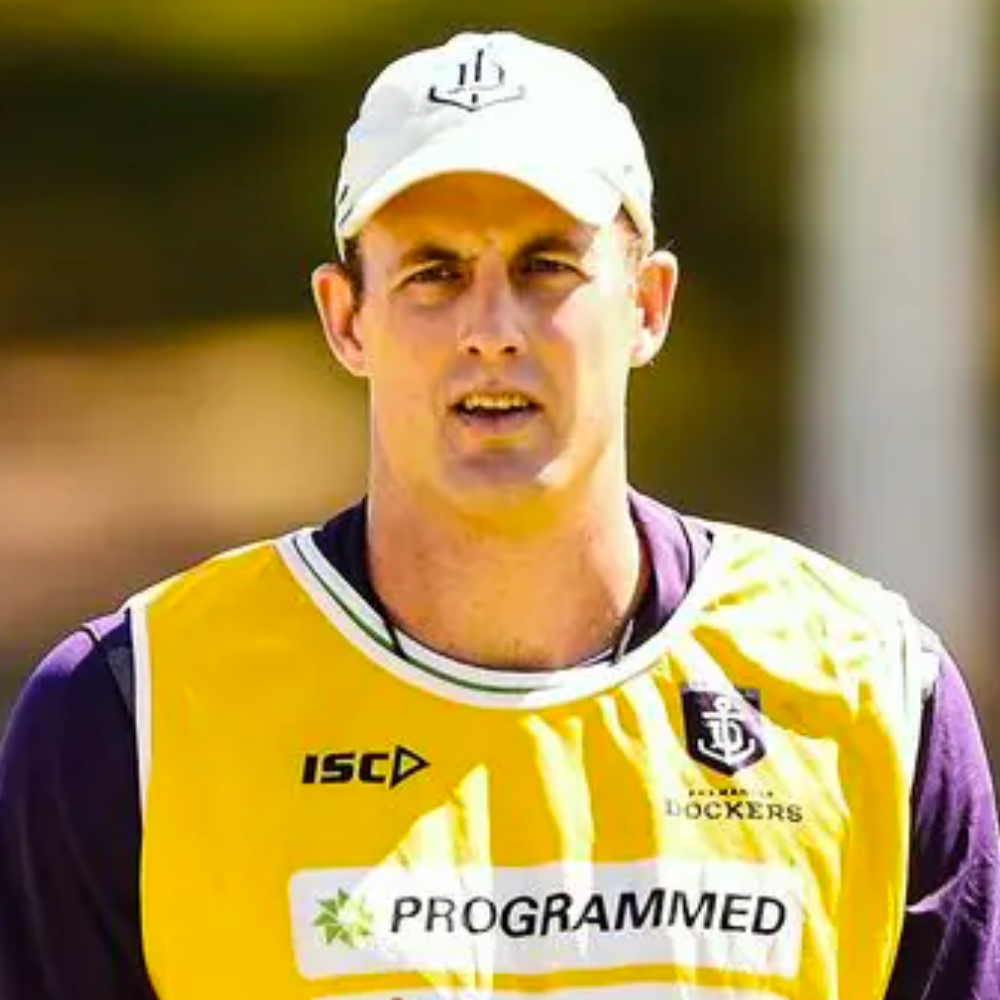 Assistant Coach, Hawthorn Football Club (AFL)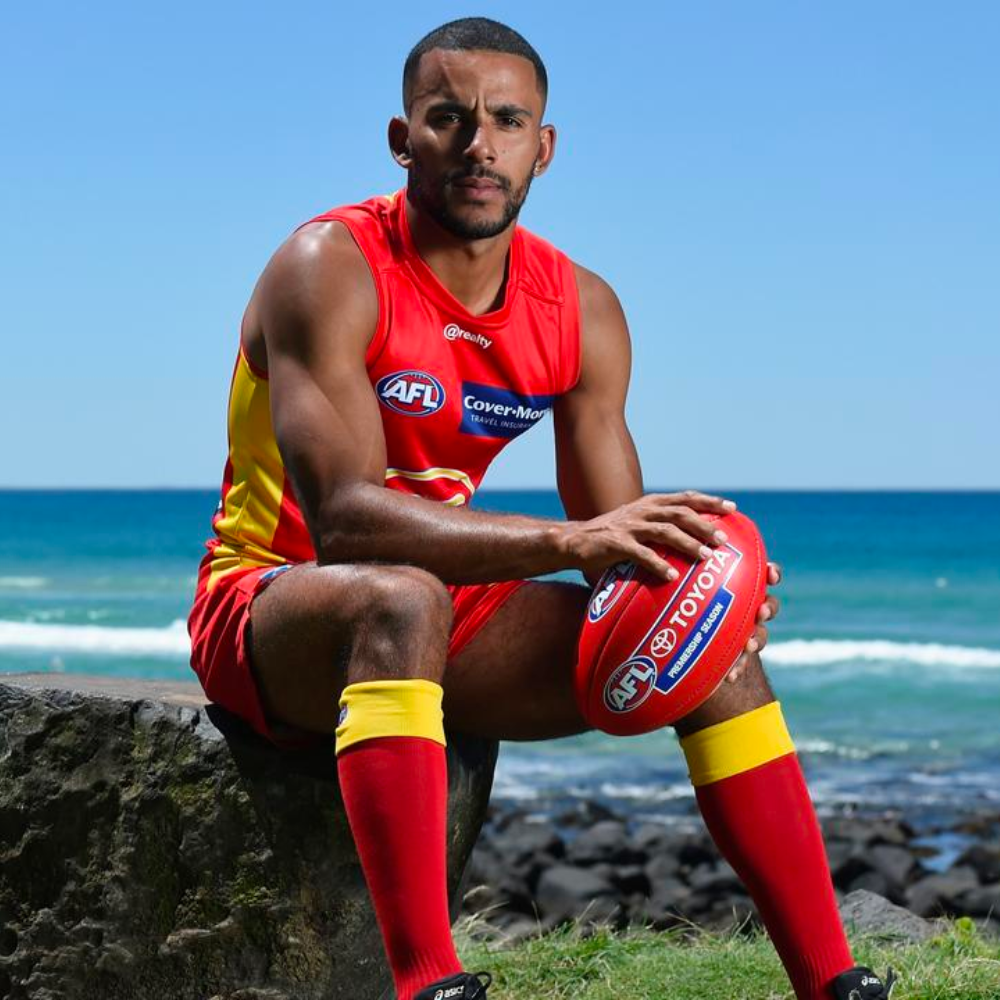 Captain of the Gold Coast Suns (AFL)
Touk Miller is the Captain of the Gold Coast SUNS, debuting for the club back in 2015. Prior to being drafted to the AFL, Touk was previously playing for Maribyrnong Park (Vic)/Calder in their under 18s side and to date has played almost 160 games in his AFL career. Throughout his time playing for the SUNS, Touk has been named in the All-Australian team after a career-best performance over the 2021 season. Touk then went on to win the Gold Coast SUNS Best & Fairest in 2021, cementing his incredible efforts for the season.
World Surf Ironwoman Champion
Harriet Brown is a World Champion Surf Iron Woman, Nutri-Grain Ironwoman Series Champion, Australian Team Captain and the Molokai to Oahu Paddleboard Champion.  
Based on the Gold Coast, Harriet trains up to 16 times a week for her sport. For a competition that is so physically and mentally gruelling, this preparation has been the key for her success! However, this determination was not born overnight, as in 2016 she faced a major setback when breaking her jaw, forcing her to be side lined for months, right before World Championships. However, she fought back once she was cleared to train to go on to winning her first ever World Iron Woman Title.
From this, Harriet has become a role model to so many. She continues to give back to the community, by coaching junior teams at her surf lifesaving club and mentoring young athletes. On top of this, Harriet is an Exercise Physiologist, Pilates instructor and Public Speaker.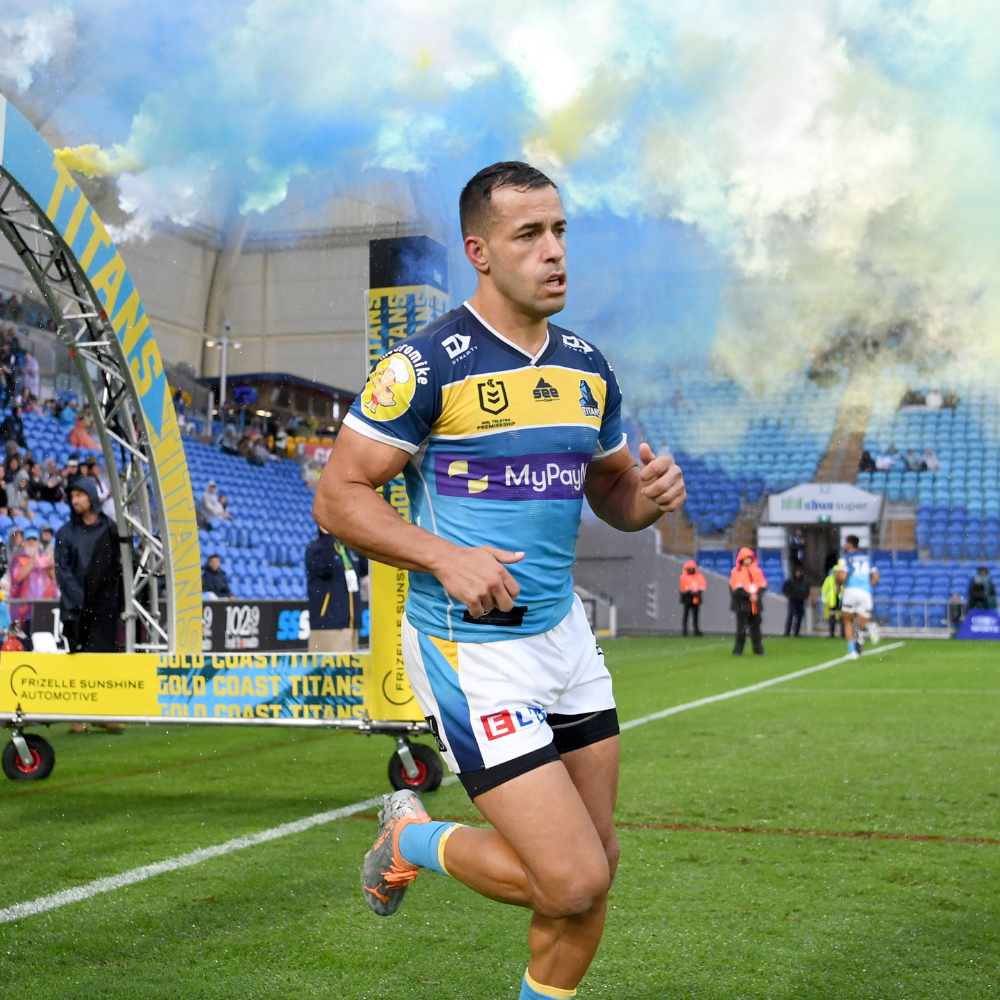 Corey Thompson is a winger for the Gold Coast Titans NRL team. Corey originally debuted from the Canterbury-Bankstown Bulldogs back in 2014 before he moved overseas to play with the Widnes Vikings in the Super League from 2016-2017. After returning to Australia, Corey periodically played for the Wests Tigers in the NRL before eventually signing on with the Gold Coast Titans.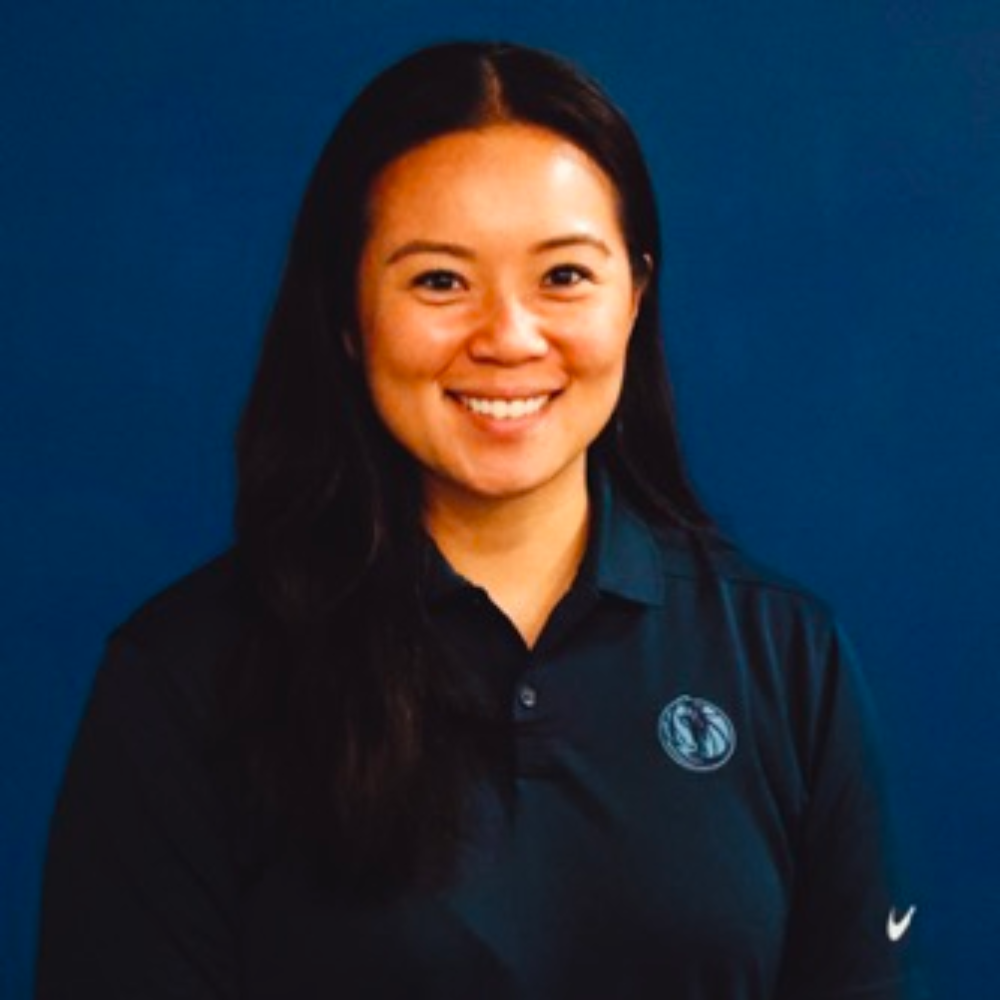 Assistant Athletic Trainer, Dallas Mavericks (NBA)
Heather Mau was named the Assistant Athletic Trainer for the Dallas Mavericks in July 2019 after spending three seasons with the South Bay Lakers, the Los Angeles Lakers' G-League affiliate, as their Head Athletic Trainer.
Prior to her stint with the South Bay Lakers, Heather spent two years at UC Riverside (2013-2015) and approximately one year at Cal State University, Northridge (2015-2016) where her main sport responsibilities were women's soccer and softball at both institutions.
Before Mau began her career as an athletic trainer, she received her Master's degree in Athletic Training from California Baptist University in 2013 and her undergraduate degree in Exercise Science from Adelphi University in 2011. Heather was also a student-athlete on the Women's Volleyball team during her time at Adelphi University for four years.
Heather is originally from Honolulu, Hawaii and currently resides in Dallas, Texas.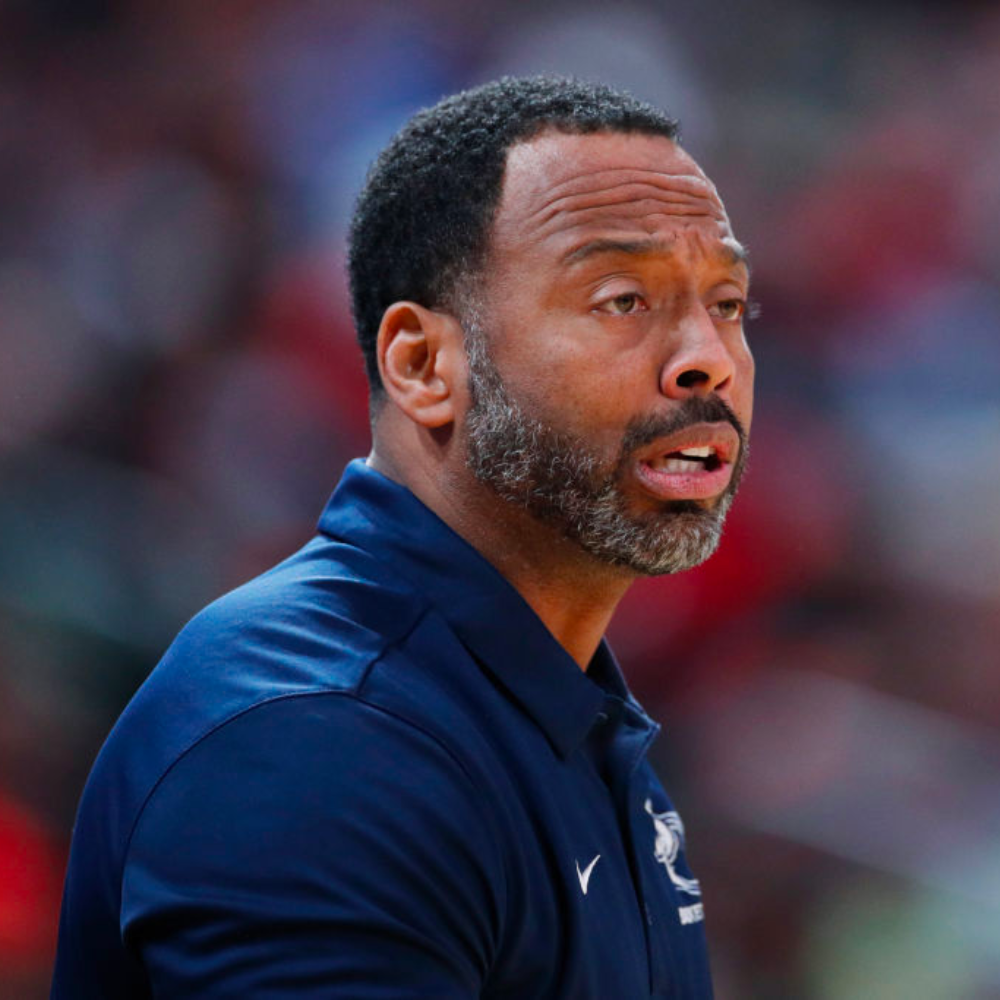 Head Coach of Boys Basketball - Sierra Canyon High School
Coach Andre is one America's most successful high school basketball coaches, coaching the likes of:
Brandon Boston Jnr (Current NBA Player)

Bronny James (Son of Lebron James)

Scottie Pippen Jnr & Justin Pippen (Sons of Scottie Pippen)

Zaire Wade (Son of Dwayne Wade)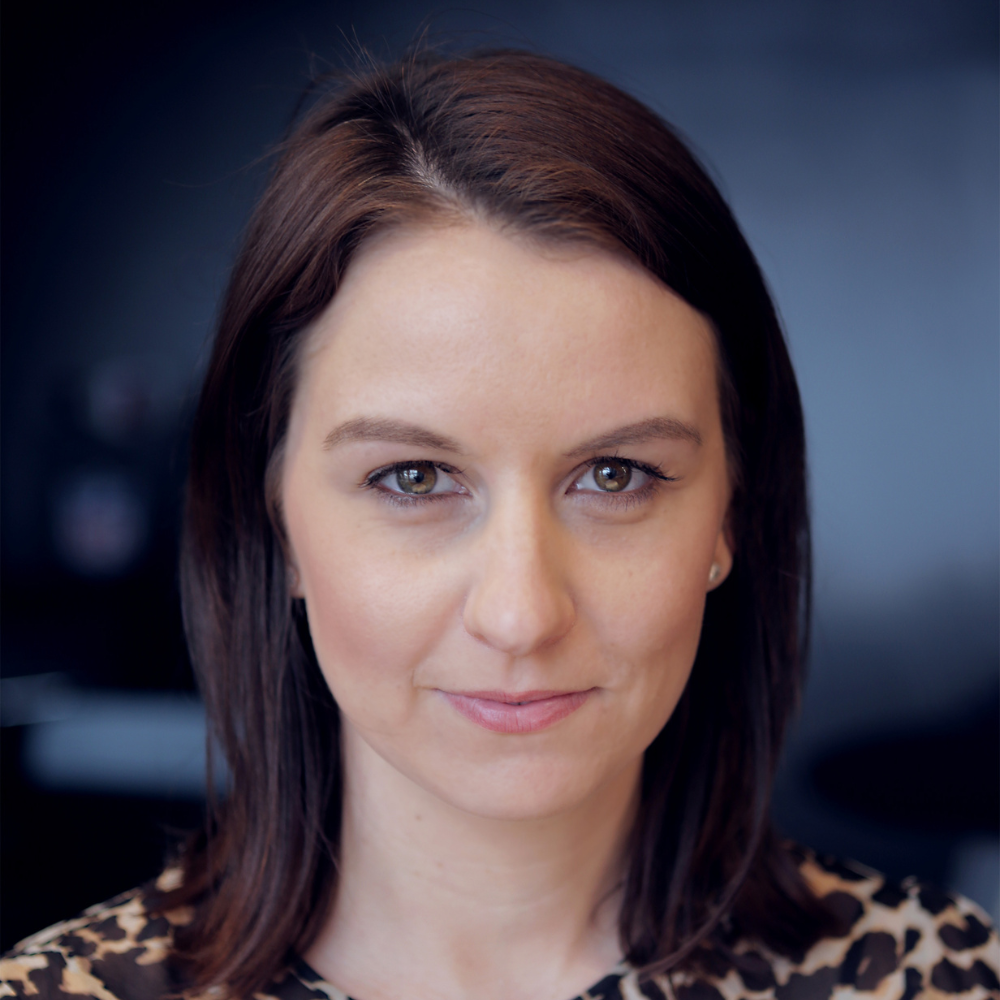 General Manager of Australia & New Zealand, National Football League (NFL)
Charlotte Offord is the newly appointed General Manager of NFL Australia and New Zealand, who is responsible for driving fan growth, football development and support on revenue generation. Charlotte has recently relocated to the Gold Coast from the UK, where she led marketing and fan growth for the NFL for over 10 years.
Prior to this role, Charlotte had a career in Sports Ticketing and Marketing at the London 2012 Olympic and Paralympic Games, as well as through Ticketmaster.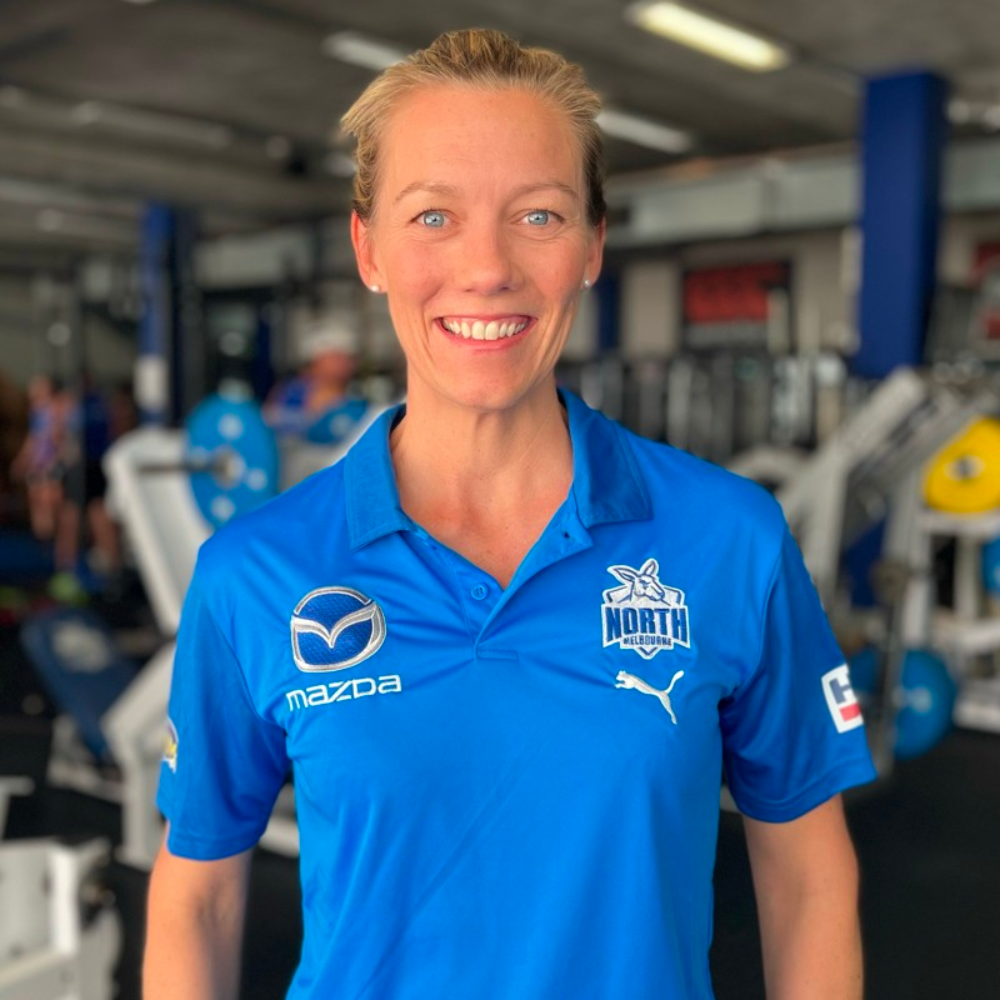 Advanced Sport Dietitian, North Melbourne Football Club
Alison is an Advanced Sports Dietitian with over 20 years' experience in the field of elite performance nutrition.

Alison Is currently the Performance Dieititan for North Melbourne Football Club and the Olympic Winter Institute of Australia and is currently preparing our athletes ahead of the 2022 Winter Olympic Games in Beijing, China.

Alison is also the performance dietitian for the Southside Flyers WNBL Team and from 2015-2020, held the role of performance dietitian for St Kilda Football Club.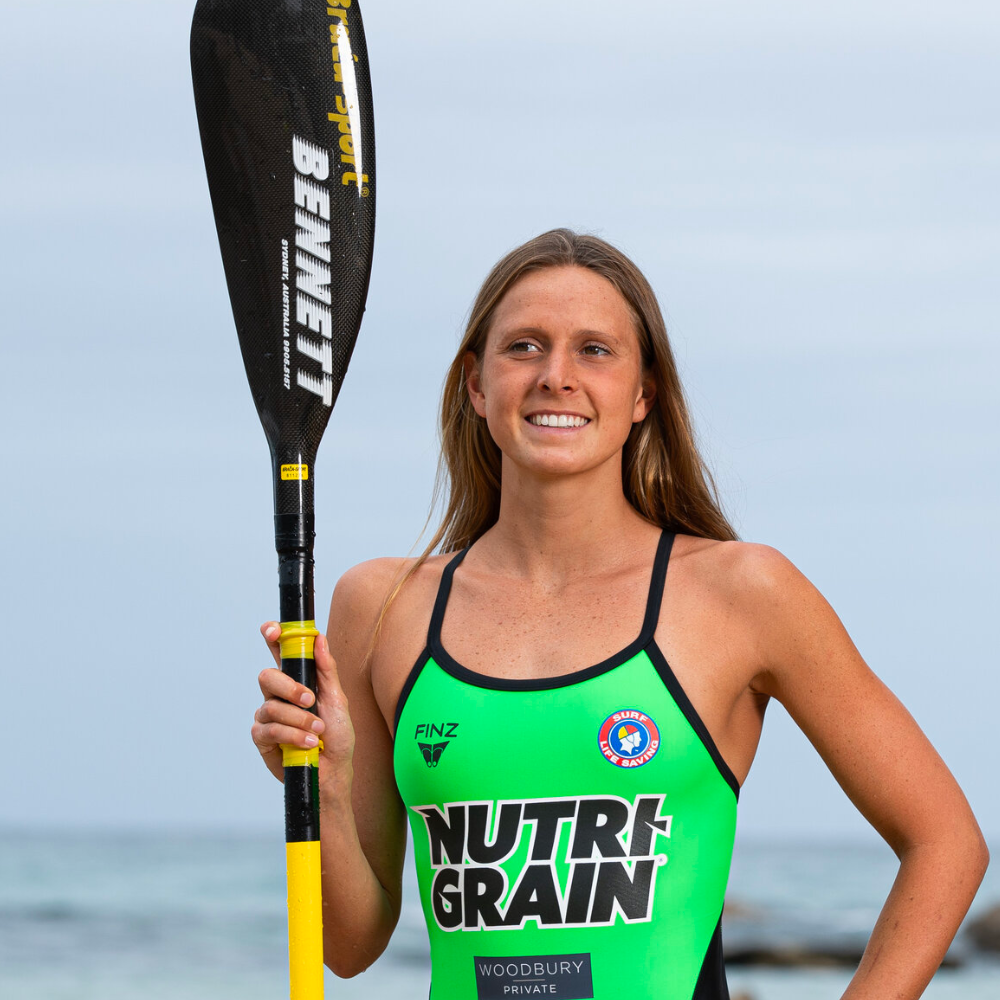 Lizzie Welborn is a professional Surf Ironwoman from Sydney, Australia having qualified for her first professional series when she was just 16 years old. Now at the age of 22, Lizzie has competed in her sixth professional Surf Ironwoman series and has earned numerous titles along the way.
Lizzie's career has taken her across the world to compete in places such as Hawaii and has also represented Australia on several occasions. Lizzie also spends her time down at the beach coaching nippers as well as helping the next generation of athletes who aspire to achieve great things in their future.