Proudly supported by the City of Gold Coast, The 2021 Gold Coast Elite Sports Conference will take place in September 2021, in a three day online event.
Bringing together local, national & international speakers and presenters, this event will discuss a wide range of topics surrounding elite sport, engaging over 3,000 CEO's & Executives, Sports Administrators, Coaches, Athletes, Fans, Allied Health Professionals, Teachers, Lecturers, Students and Business owners from around the world.
All attendees will receive a personalised certificate of attendance for joining us at the 2021 Gold Coast Elite Sports Conference.
DOWNLOAD DELEGATE BOOKLET
For all information regarding the Gold Coast Elite Sports Conference, view the complementary Delegate Booklet via the link below.
The Gold Coast Elite Sports Conference full event schedule is available below.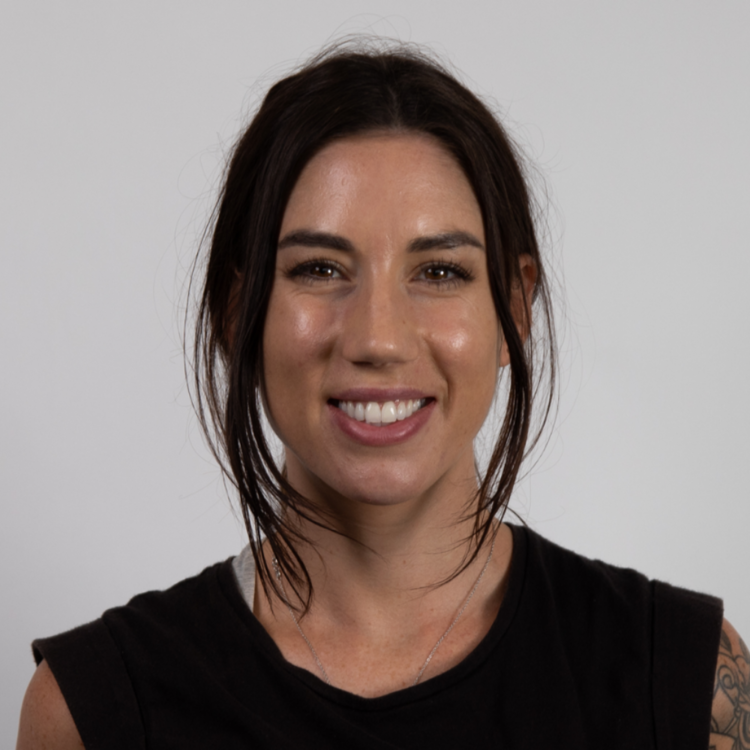 Director of Sports Science at the Philadelphia 76ers
Carmen is currently the Director of Sports Science for the Philadelphia 76ers in the NBA where her primary objective is to manage training load and recovery to minimize time-loss from games and attenuate the effects of fatigue from the heavily congested travel and playing schedule.
Prior to Carmen's current role, she spent almost a decade in high-performance sport working for teams such as the Melbourne Rebels, ACT Brumbies and Brisbane Broncos where she developed a keen interest in training load monitoring, fatigue and recovery.
Carmen also earned her stripes as a physiologist, completing a traineeship at the Victorian Institute of Sport and a postgraduate scholar position at the Australian Institute of Sport before beginning her PhD in Complex Systems Analysis in rugby union.
Carmen also provides consultancy services to organizations requiring assistance in program development, data capture and analysis, as well as tailored recovery recommendations.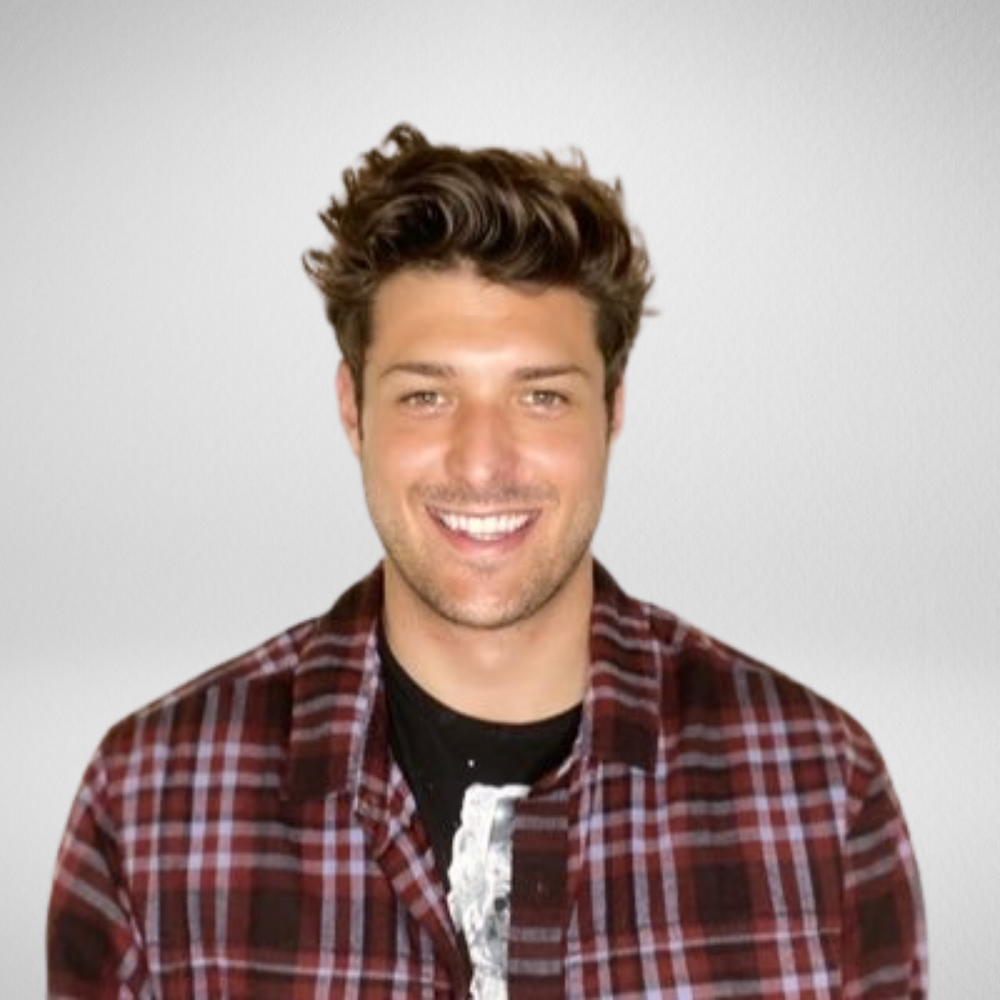 Host & Producer at WAVE.tv
Zach Schwartz is a Host and Producer at WAVE.tv, a Sports Media Company that connects modern day sports fans with content they love on platforms where they spend the most time –  Instagram, TikTok, Snapchat and Facebook. With over 11.8 million followers/subscribers across their digital channels, Zach hosts and produces content for accounts such as @wave.tv, @buckets and @sway.
Before his time at WAVE.tv, Zach spent time at Yahoo as a Betting Host & Analyst for Yahoo Sports, Bet MGM and NBA TV. He also held roles within Yahoo's social media time as a Sports Social Media Editor and in Meme Viral Marketing.
Schwartz has also worked with Media Giant, The Ringer as a Social Media Content Producer as well as the NFL, where he coordinated and produced content for the NFL YouTube Channel and Connected TV. During his time at the NFL, he helped grow their YouTube Channel from 900k to 2 Million Subscribers.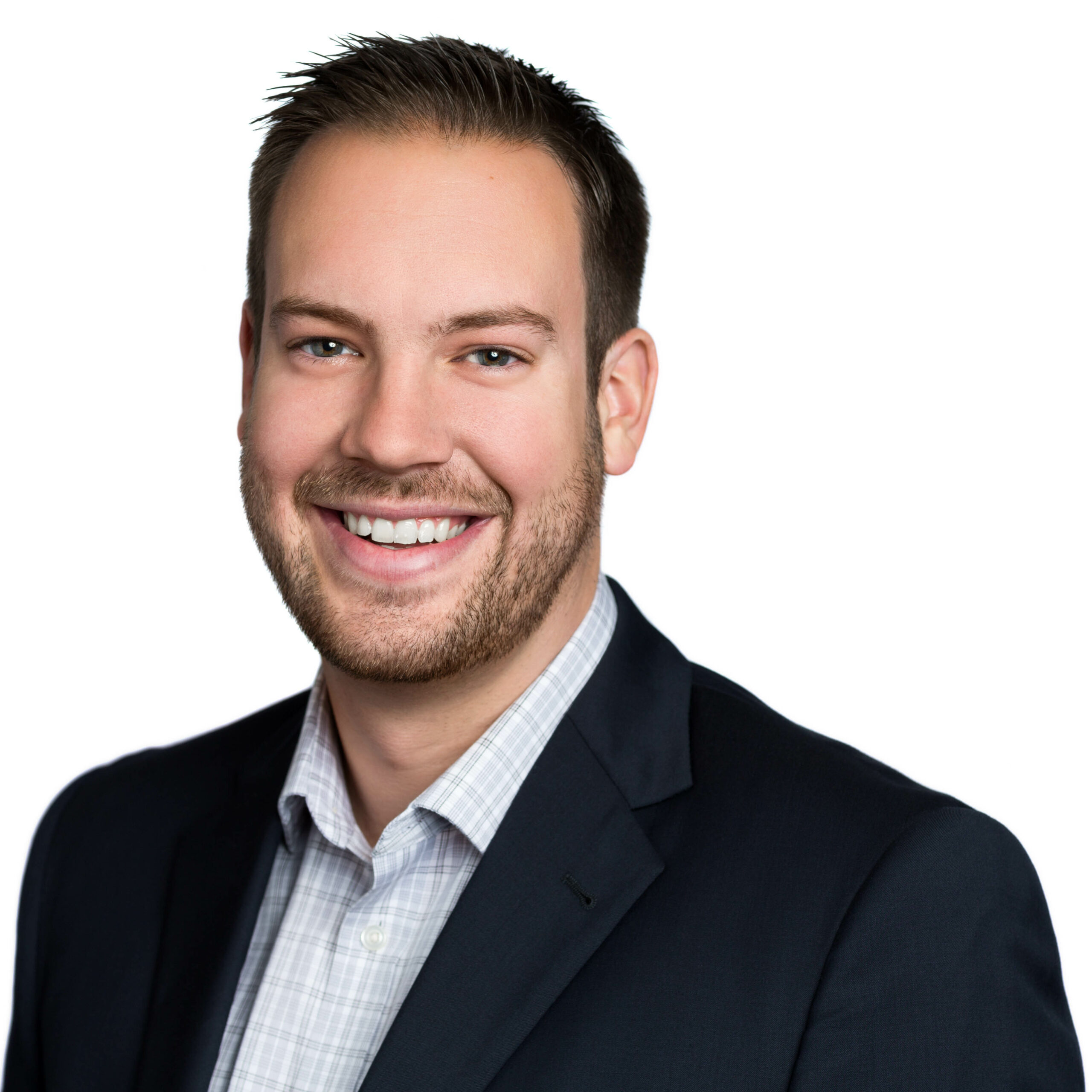 VP, Corporate Partnerships at World TeamTennis
Kevin Hindenach is the Vice President, Corporate Partnerships for World TeamTennis (WTT) where he oversees the partnership portfolio for the League as a whole and the individual WTT franchises as well. His responsibilities include prospecting and selling in new partners, activating and fulfilling partner agreements, developing and innovating new partner platforms, and overseeing the League's partnership agency relationship with Elevate Sports Ventures.
Prior to his time at World TeamTennis, Kevin worked in partnership sales for the San Jose Sharks selling everything under the Sharks Sports & Entertainment portfolio (including the Sharks, SAP Center, Sharks Foundation and Sharks Ice network of rinks), and before that for Tandem Partnerships selling partnership packages across their client portfolio (including PIER 39, the Hollywood & Highland Center, Orange County Fair, and Alameda County Fair). Kevin received his Master's Degree in Sport Management from the University of San Francisco, his Bachelor's Degree from San Diego State majoring in Communication with a minor in Marketing, and also has experience working part-time and interning for various organizations such as Stanford Athletics, the Super Bowl 50 Host Committee, World Cup of Fencing, and Top Gun Basketball Academy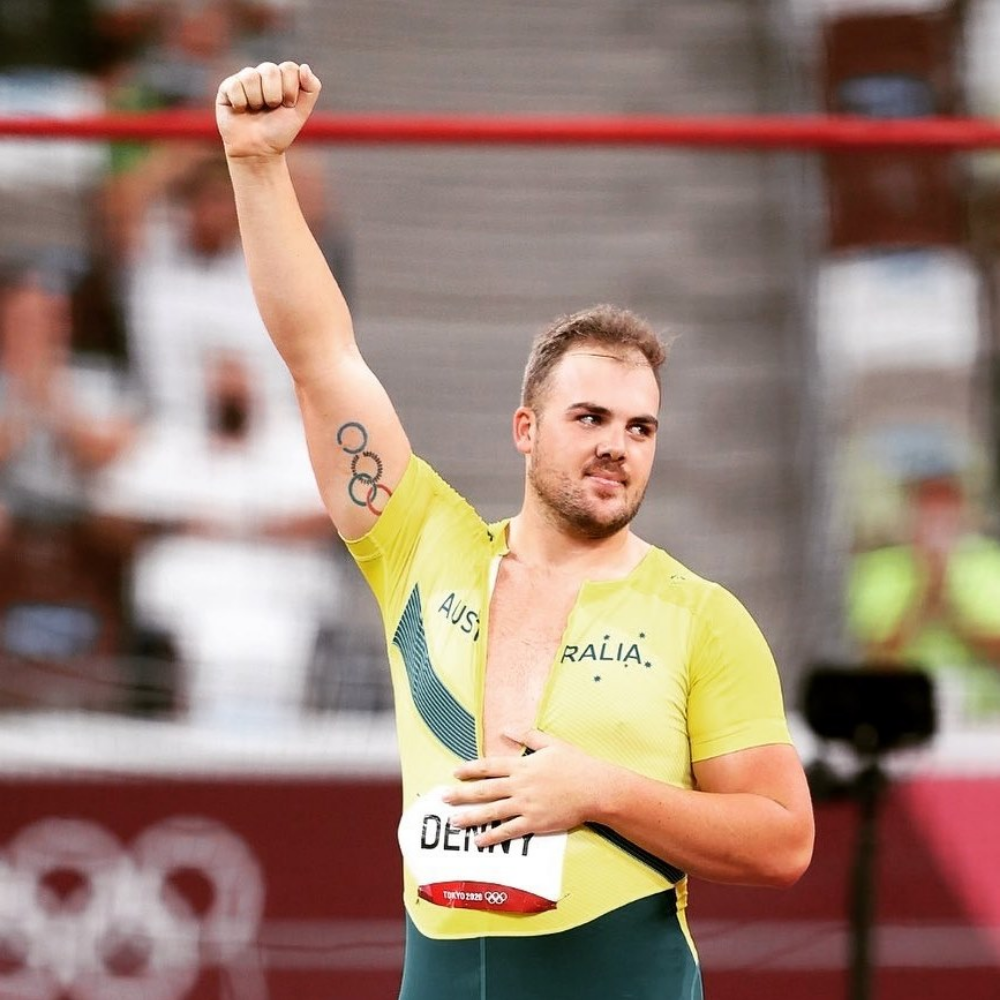 2 x Australian Olympic Athlete (Rio 2016 & Tokyo 2020)
Matt Denny is a 2 x Australian Olympic athlete, who recently performed at the 2020 Tokyo Olympic Games, specialising in the discus and hammer throw.
Born in Toowoomba, Queensland, Matt has dedicated most of his life to the sport and has had personal triumphs as the World Youth and University Games Champion in 2013 and becoming a Silver Medallist at both the 2015 Universiade Games and 2018 Commonwealth Games respectively.
Additionally, in early 2019, Matt decided to focus solely on the discus event and came close to his PB with attempted throws recording over 65m. Furthermore, in July 2019, Matt claimed the World University Games discus title, and carried his form into the World Championships in Doha, placing an expectational sixth.
In March 2021, Matt won the national title with a 63.88m throw. After further training, in June 2021, Matt's outstanding qualifying throw & PB distance of 66.15m sent him to the 2020 Olympic Games and moved him from fifth to the third best Australian of all-time in the process.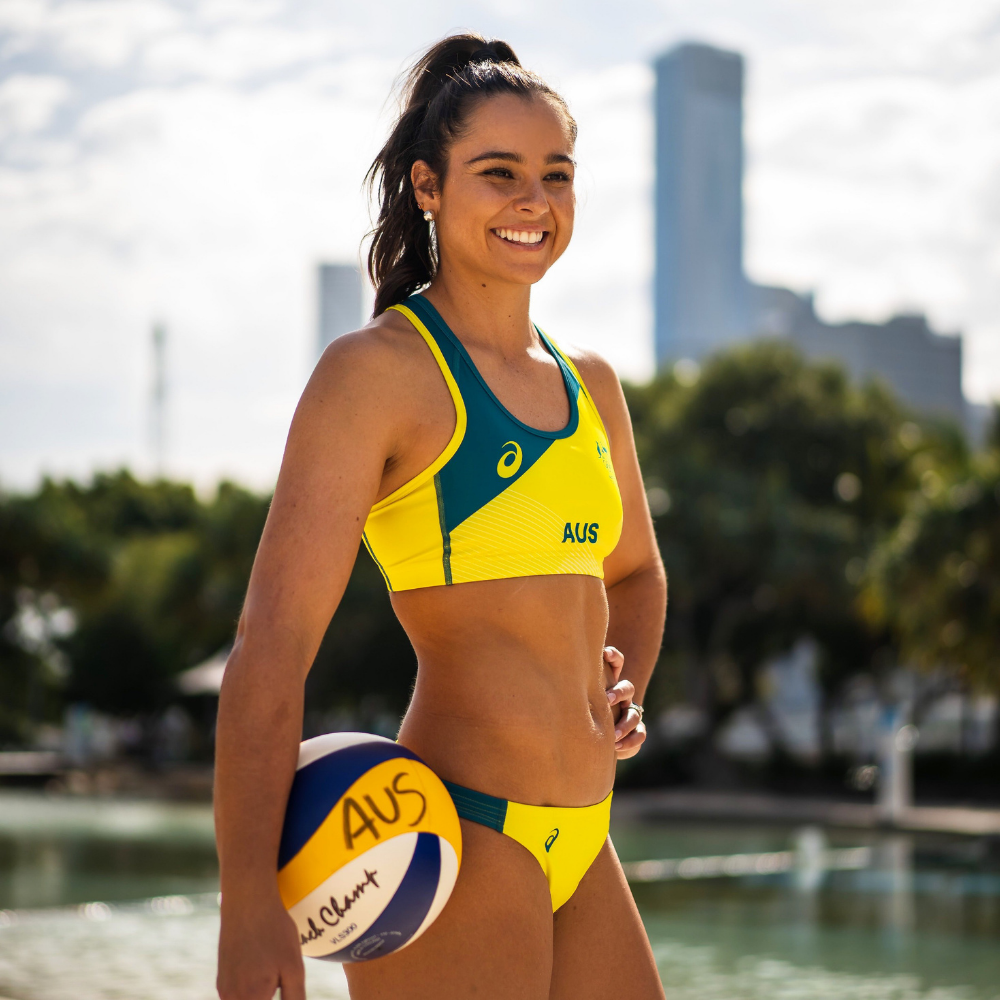 Mariafe Artacho Del Solar
Australian Beach Volleyball Player, Olympic Silver Medallist
Mariafe Artacho del Solar is an Australian Beach Volleyballer, who recently became a Silver Medallist at the 2020 Tokyo Olympic Games.
Born in Lima Peru, Mariafe moved to Sydney aged 11, going on to first represent Australia aged 13 at the U19 Junior World Championships. At junior level Mariafe had many personal triumphs, playing a total of 8 youth/junior World Championships, winning Bronze in U21s in 2012 and Gold in U23s in 2014 respectively.
Mariafe's local talents were soon recognised, and the Australian Institute of Sport (AIS) offered her a scholarship to pursue beach volleyball full time and help guide her journey to the Olympic Games. 
Since then, Mariafe Artacho del Solar has gone on to become a dual Olympian at the Rio and Tokyo games respectively, claiming additional titles along the way such as a 7 x Gold medallist on the FIVB World Tour, a 3x Asian Champion, and a 7x Australian Champion.
Mariafe's continuous drive and passion for the sport of volleyball has continued to make her a successful athlete, and her ambition is to keep striving for more success in the near future.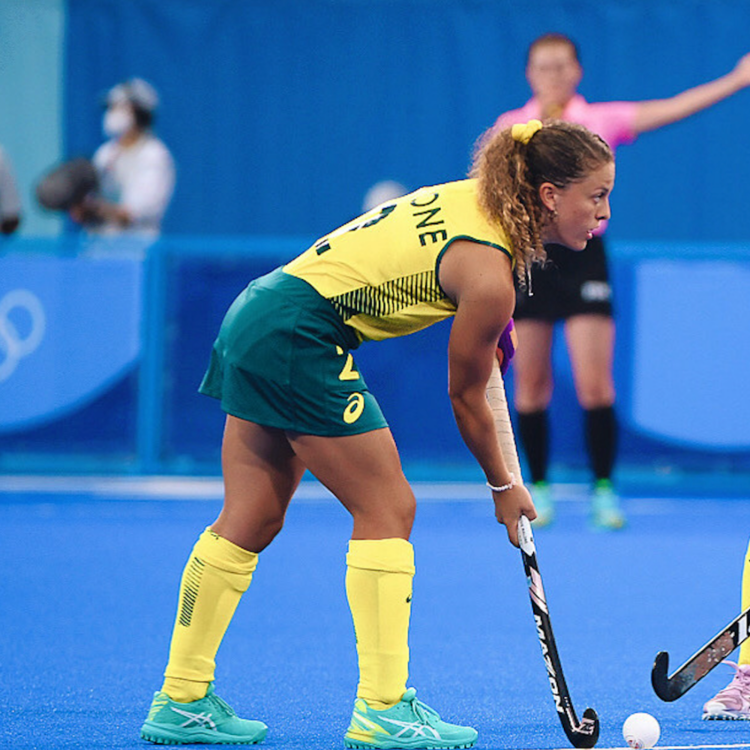 Australian Olympic Field Hockey Player
Gold Coast product Rosie Malone is an Australian Field Hockey Player who joined the National Senior Woman's Squad in May 2018 after previously debuting for the Hockeyroos earlier that year. She scored her first international goal in May 2018, at the Woman's Tri Nations Hockey Tournament in New Zealand, in a match against Japan. Rosiewas nominated for the Women's FIH Rising Star of the Year Award after her debut in 2018. At the FIH Pro league in 2019 Rosie and her team took away the silver medal in the Netherlands.  Most recently Rosie and the Australian squad came 5that the Tokyo 2020 Olympics.  
Rosie is highly regarded for her ambitious attitude and ability towards sports. Off the field Rosie balanced study and sporting commitments to complete a Bachelor of Sports Development obtained from Griffith University. Rosie continues to share her journey with aspiring athletes.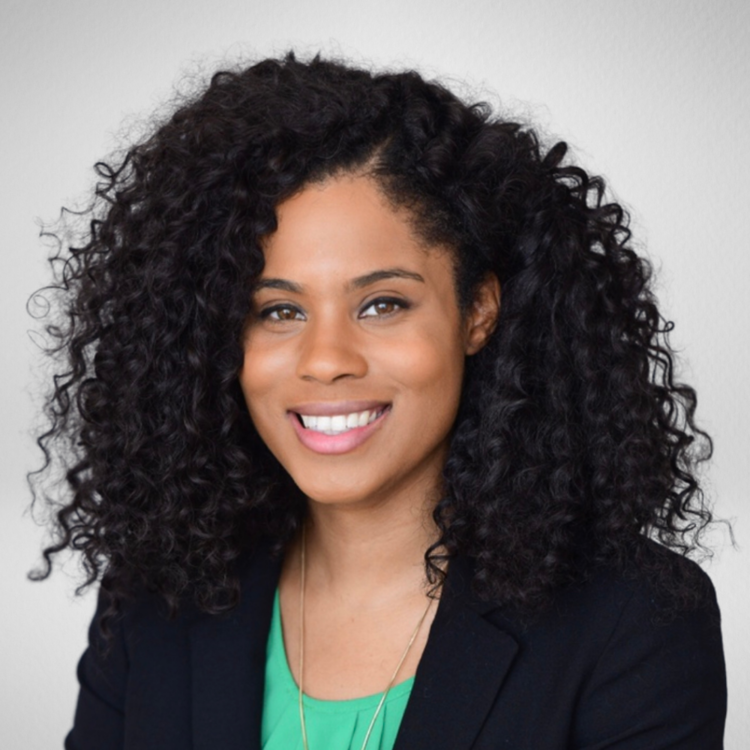 Senior Director of Game Operations, Entertainment & Promotions at LA Sparks (WNBA)
Danelle Winfield is currently the Sr. Director of Game Operations, Entertainment & Promotions for the Los Angeles Sparks. She is one of five people on the Sparks Leadership Committee and plays a critical role in the organization. Danelle is in charge of creating an engaging game atmosphere for fans and home-court advantage for the Players. She oversees & manages over 70 people, including but not limited to: In-Arena Host, DJ, PA Announcer, Dance Crews, Mascot, etc. Danelle leads all game day meetings with staff from Sparks, AEG, and Staples Center to bring the show to life; This process involves a heavy role in communication, scripting and rehearsals. She also oversees and executes annual events such as- the Draft Party, Media Day, Entertainer Audition Finals, etc.
Before her role at the LA Sparks, she worked for the Houston Rockets in the Game Operations Department from 2010-2016. As Game Operations Coordinator, she was in charge of planning and executing all of the on-court logistics, including recognitions, games/contests, and public announcements. She also directed the Pre-game Show for every home game from the Scorestable, managed the Sonic Boom Drumline, and assisted with Marketing & Community events. Danelle's introduction into the Game Operations field came from a shadowing opportunity while in college.
Throughout the decade Danelle has worked the following events: Golf Industry Show, NBA All-Star, MLB All-Star, U.S. Army All-American Bowl, and NAACP Image Awards. She attended Texas Southern University (TSU) and interned for the Sports Information Director, and worked part-time seasonal for the Houston Rockets. Danelle graduated from TSU in 2011 with a Bachelor's in Mass Communication – Radio, TV, and Film.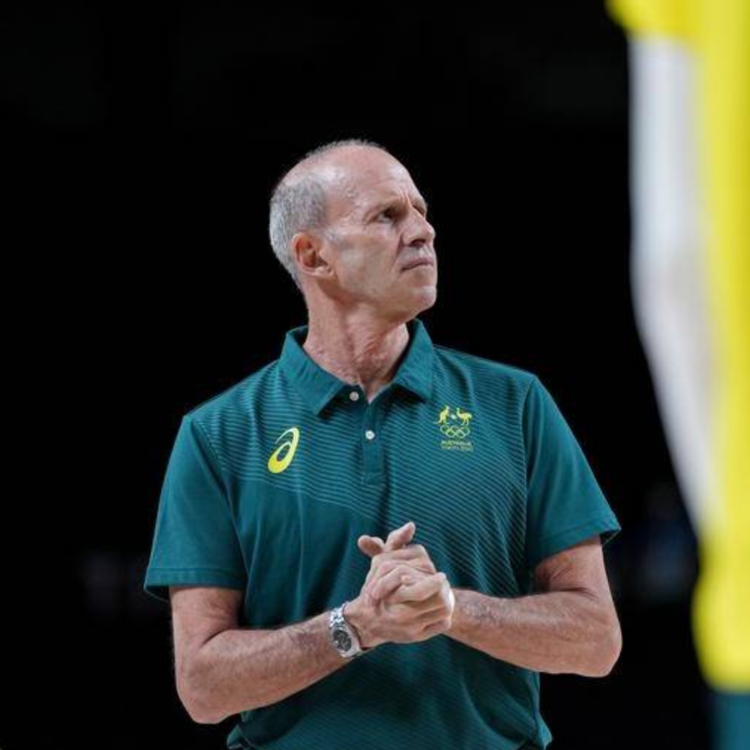 Head Coach of the Australian Boomers (Tokyo Olympic Bronze Medallists)
Brian Goorjian is the Head Coach of the Australian Boomers, where he led the team to a historic Bronze Medal at the Tokyo 2020 Olympics. Coach Goorjian has had a long and successful career, coaching for over 20 years in the National Basketball League (NBL) and spending 10 years in the Chinese Basketball Association (CBA) as a coach and special advisor.
He is the most successful coach in Australian basketball history, winning six NBL Championships, being named NBL Coach of the Year six times and coaching the boomers to an Olympic Bronze Medal. Alongside his national commitments, Goorjian is currently the Head Coach of the Illawarra Hawks in the NBL, where in his first year in 2020 took the team to the Semi Finals.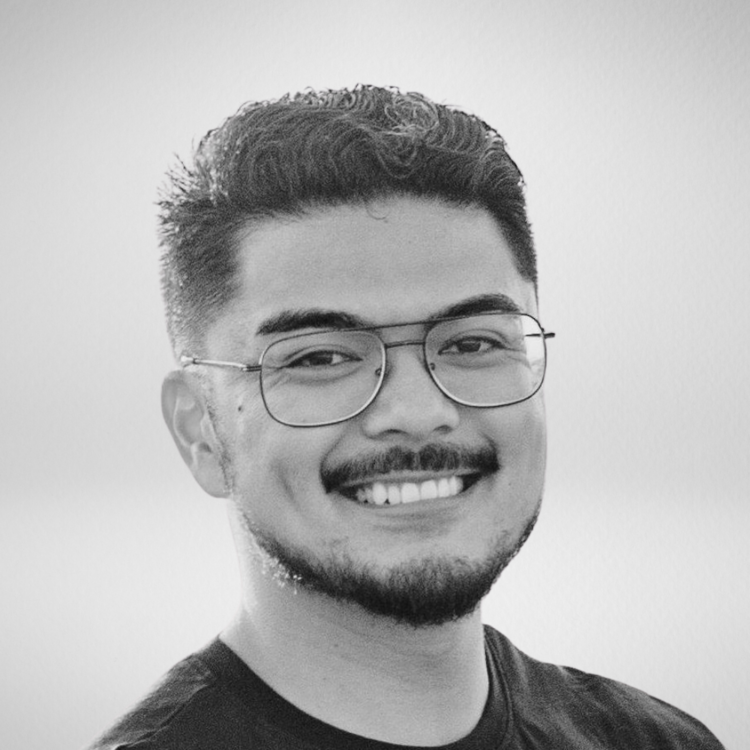 Manager, Business Operations at South Bay Lakers (LA Lakers G-League affiliate)
D.J. Dikitanan is the Business Operations Manager at the South Bay Lakers, where he liases as Team President between the South Bay Lakers business functions and G League representatives. D.J. made his way to Business Operations Manager after spending more than 2 years as a Customer Service Specialist for the LA Lakers NBA Franchise, where he would work in personalising and optimising the LA Lakers customer experience. Dikitanan was also a Player Tracking Systems Specialist at Zebra Technologies, where he provides technical and operational support of the player tracking system for NFL games.
D.J. has gained an extensive amount of experience through a number of different internships and opportunities at the University of Southern California, STARS Performance Training & Sports Medicine, San Francisco Bay Area Super Bowl 50 Host Committee, IMG College and the Ritz Carlton Hotel Company.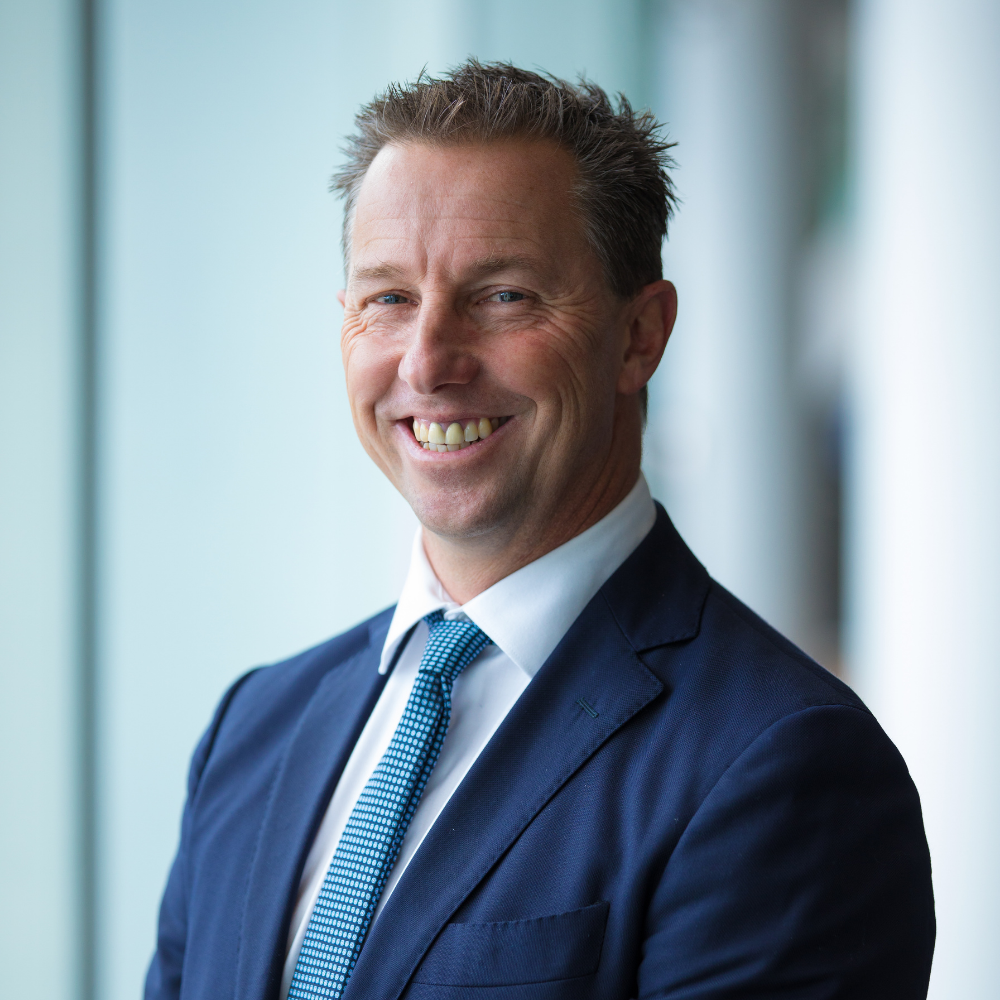 Business and Investment Attraction Officer – Sport at the City of Gold Coast
Corey Bell heads up Sport Business and Attraction for the City of Gold Coast, which sees his role as part of the City Economy team focus on developing the Sport Business sector and attracting elite domestic and international sporting organisations to the Gold Coast through the attraction of NSO's, elite sport camps, exhibition games, and sport conferences. 
After an elite sporting career in the AFL for Brisbane, he then went on to work for the AFL, the Gold Coast SUNS, on the Trade and Investment Program for the 2018 Commonwealth Games before being he was appointed CEO of Queensland Touch Football, so through his diverse experience Corey knows and understands the Business of sport.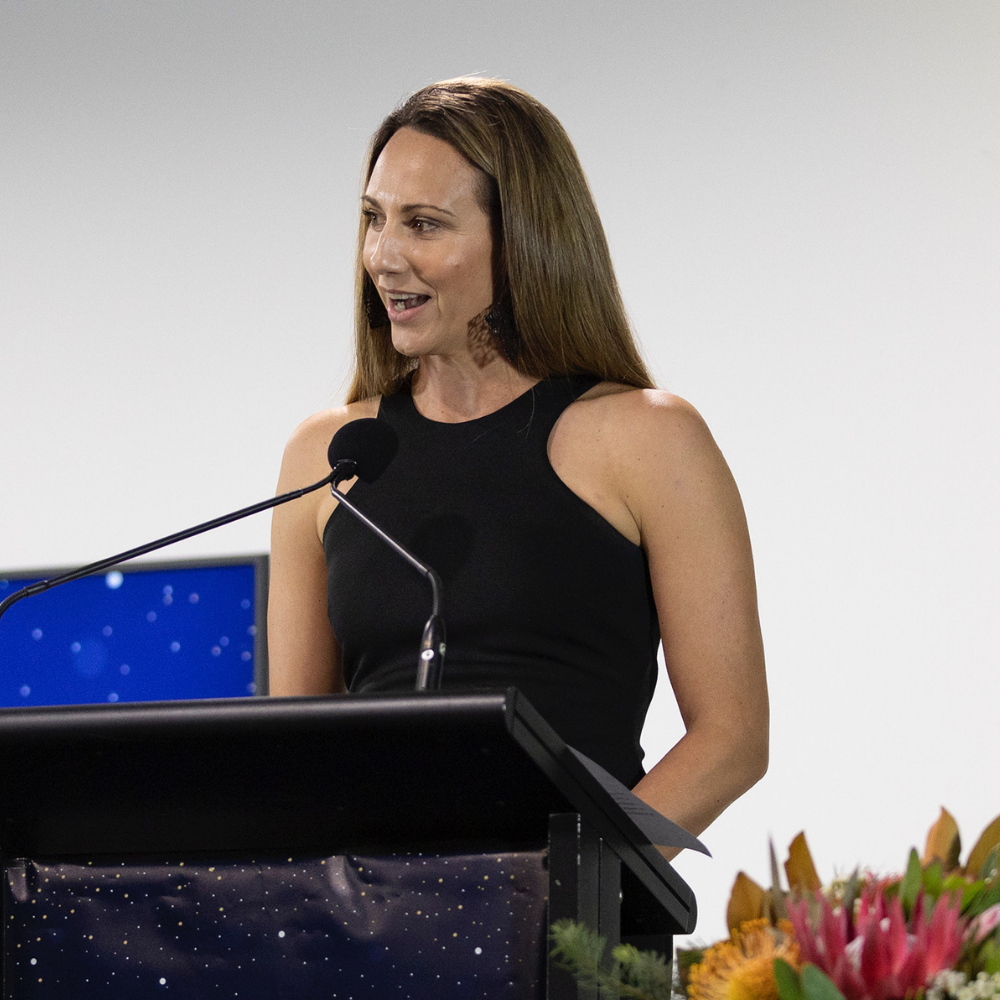 Athlete Wellbeing and Engagement Lead for Netball Australia
Kristy currently works in the High Performance Sport Program at the University of the Sunshine Coast. She is also the Athlete Wellbeing and Engagement Lead for Netball Australia and Elite Athlete Wellbeing mentor for Sport Australia. 
Kristy comes from a background of elite sport having won multiple World and Australian Titles in Surf Life Saving as well as Captaining the Australian Team 5 times. She was inducted into the Sport Australia Hall of Fame in 2016 and was awarded a Member of the Order of Australia (AM) in 2015.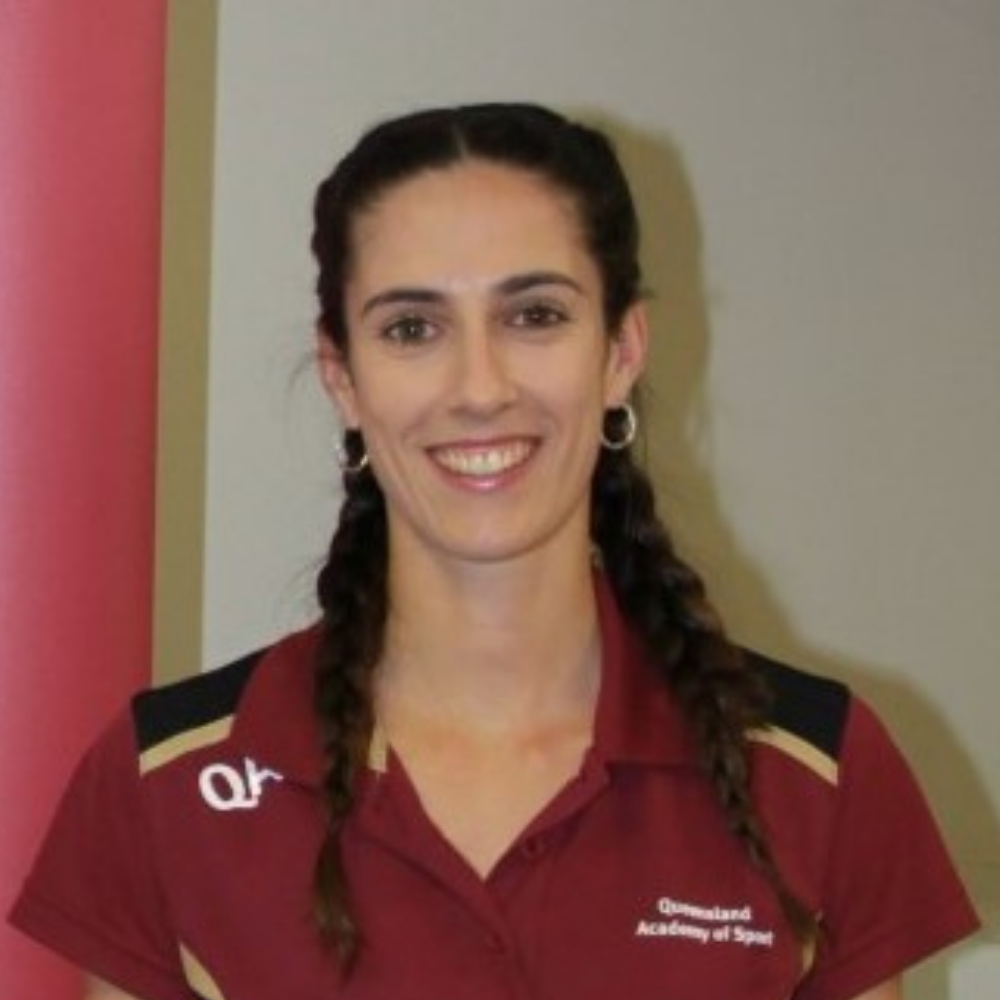 Performance Scientist at the Queensland Academy of Sport & Sports Scientist for the Jillaroos
Dr. Karlee Quinn is a Performance Scientist at the Queensland Academy of Sport specialising in female physiology. She completed her PhD at Griffith University, Gold Coast examining how the use of oral contraceptives influence physiological parameters in women.
Dr. Quinn has dedicated 5 years to the National Rugby League Women's program. She played an integral role in establishing the physical performance benchmarks for the national program, talent identification for the inaugural NRLW and has provided sports science support to several campaigns, including the Brisbane Broncos Women's Team, Australian Prime minister's XIII Women's Team, Indigenous Allstars Women's Team, and the Australian Rugby League Women's Team; "Jillaroos."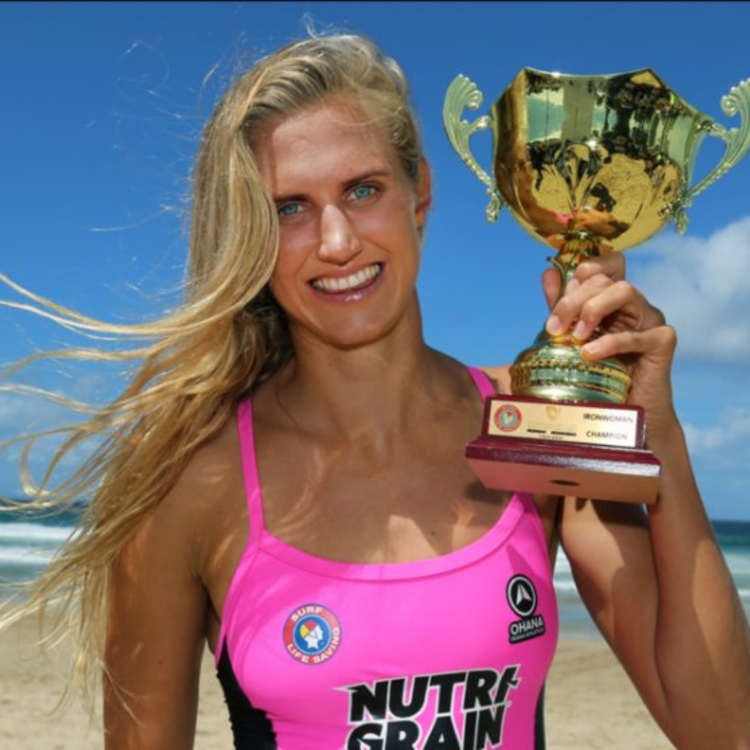 World Surf Ironwoman Champion
Harriet Brown is a World Champion Surf Iron Woman, Nutri-Grain Ironwoman Series Champion, Australian Team Captain and the Molokai to Oahu Paddleboard Champion.  
Based on the Gold Coast, Harriet trains up to 16 times a week for her sport. For a competition that is so physically and mentally gruelling, this preparation has been the key for her success! However, this determination was not born overnight, as in 2016 she faced a major setback when breaking her jaw, forcing her to be side lined for months, right before World Championships. However, she fought back once she was cleared to train to go on to winning her first ever World Iron Woman Title.
From this, Harriet has become a role model to so many. She continues to give back to the community, by coaching junior teams at her surf lifesaving club and mentoring young athletes. On top of this, Harriet is an Exercise Physiologist, Pilates instructor and Public Speaker.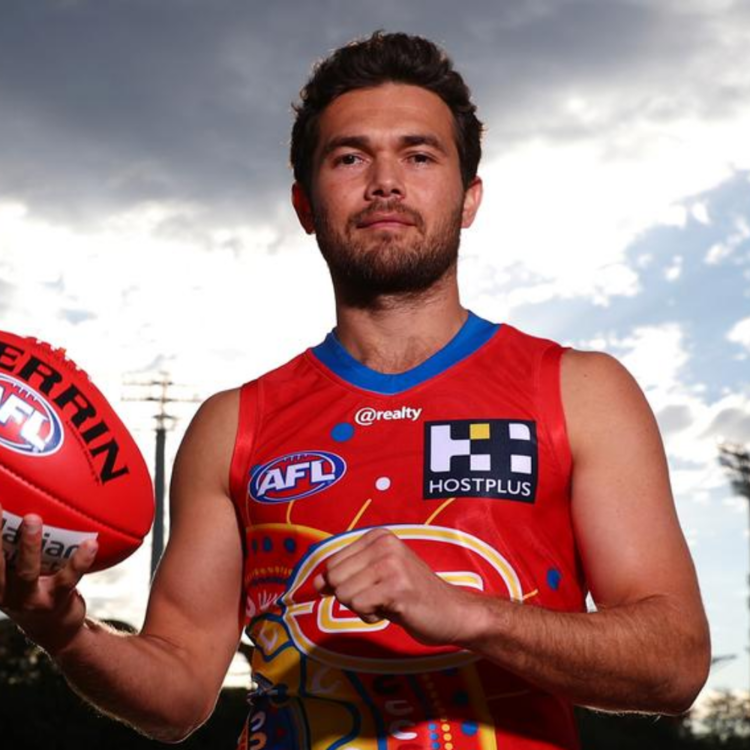 Recently Retired AFL Player & Co-Founder of Harbrow Mentoring
Based on the Gold Coast, Jarrod Harbrow has recently retired from 15 years of AFL football with two clubs in the Western Bulldogs and the Gold Coast Suns. Harbrow is a proud Yirrganydji and Kuku Yalanji man from Far North QLD.
For a large part of his career, Jarrod has had a passion for mentoring the AFL/AFLW and Academy Indigenous players, as well as athletes from other sporting codes, from grassroots to the elite level. From running leadership and professional development programs to general athlete welfare and intensive mentoring, Jarrod creates a culturally safe and supportive environment to maximise the athlete's ambitions to become the best athlete and person they can be.
Jarrod partnered with his brother Marc Harbrow to create Harbrow Mentoring. They strive to improve the life skills of young people through leadership, mentoring and sports. Harbrow Mentoring deliver school leadership programs, community engagement and sports development, through to Indigenous business consultancy and mentoring.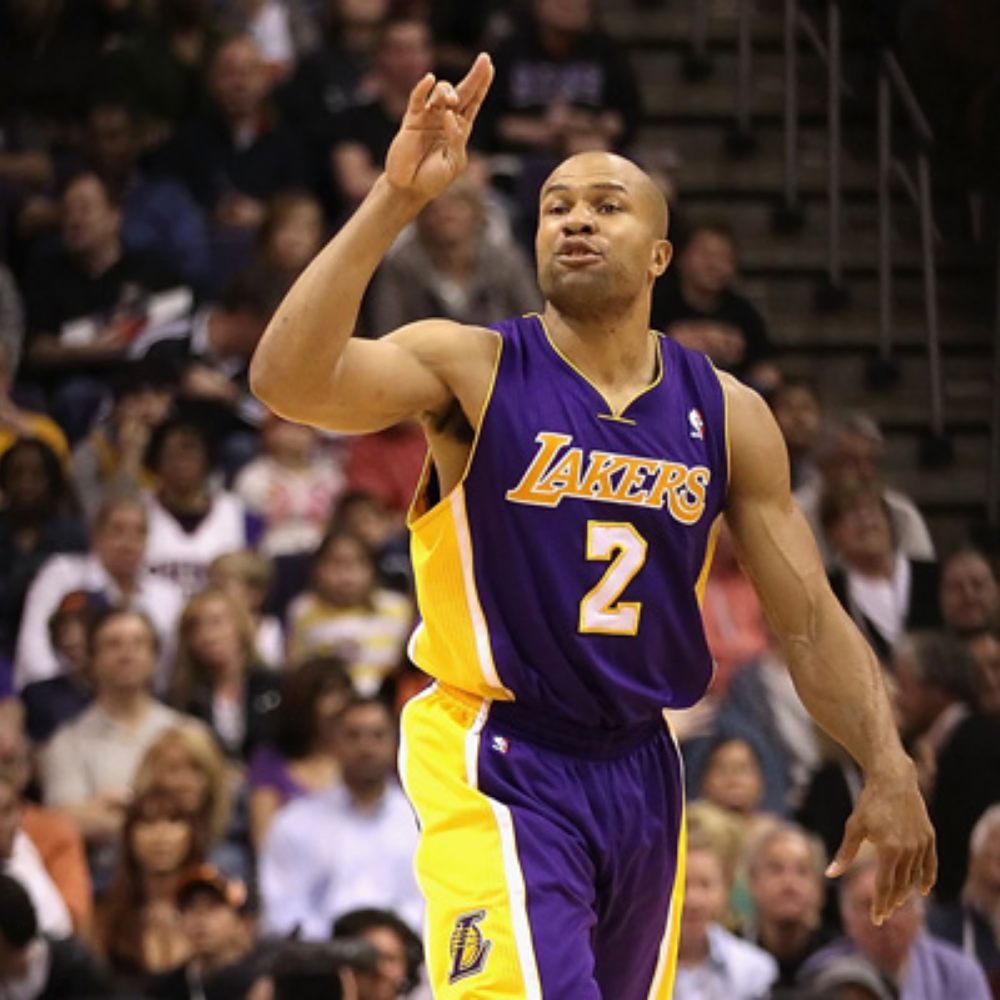 5 x NBA Champion & Head Coach of the LA Sparks
Derek Fisher is the current Head Coach of the LA Sparks Women's National Basketball Association team. Fisher had an outstanding professional basketball career which spanned across 18 years. During his time in the NBA, Derek Fisher was a 5 x NBA Champion with the LA Lakers (2000–2002, 2009, 2010). He also played for the Golden State Warriors, Utah Jazz, Oklahoma City Thunder & Dallas Mavericks.
Derek Fisher has coached since 2014, where he was the Head Coach of the New York Knicks from 2014 – 2016. After a break from coaching, Fisher was announced the Head Coach of the LA Sparks in 2019 and has coached the side since.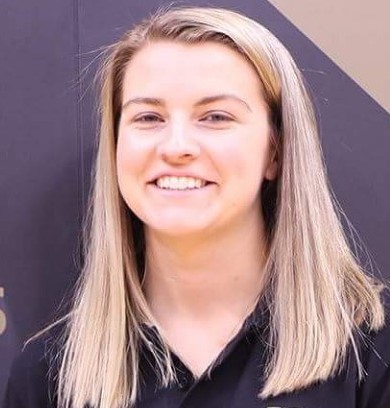 Senior Manager - Oceania International Basketball Federation (FIBA)
Amanda Jenkins is the Senior Manager for FIBA's regional office in Oceania which sees her role oversee the various programs, events and activities conducted throughout the region by the international basketball federation.
Having previously worked for Darebin Council, Melbourne and Olympic Parks Trust, School Sport Victoria and a secondment to the 2018 Gold Coast Commonwealth Games, Amanda is well versed in all levels of sports administration and sports recreation management, from domestic associations through to the international body.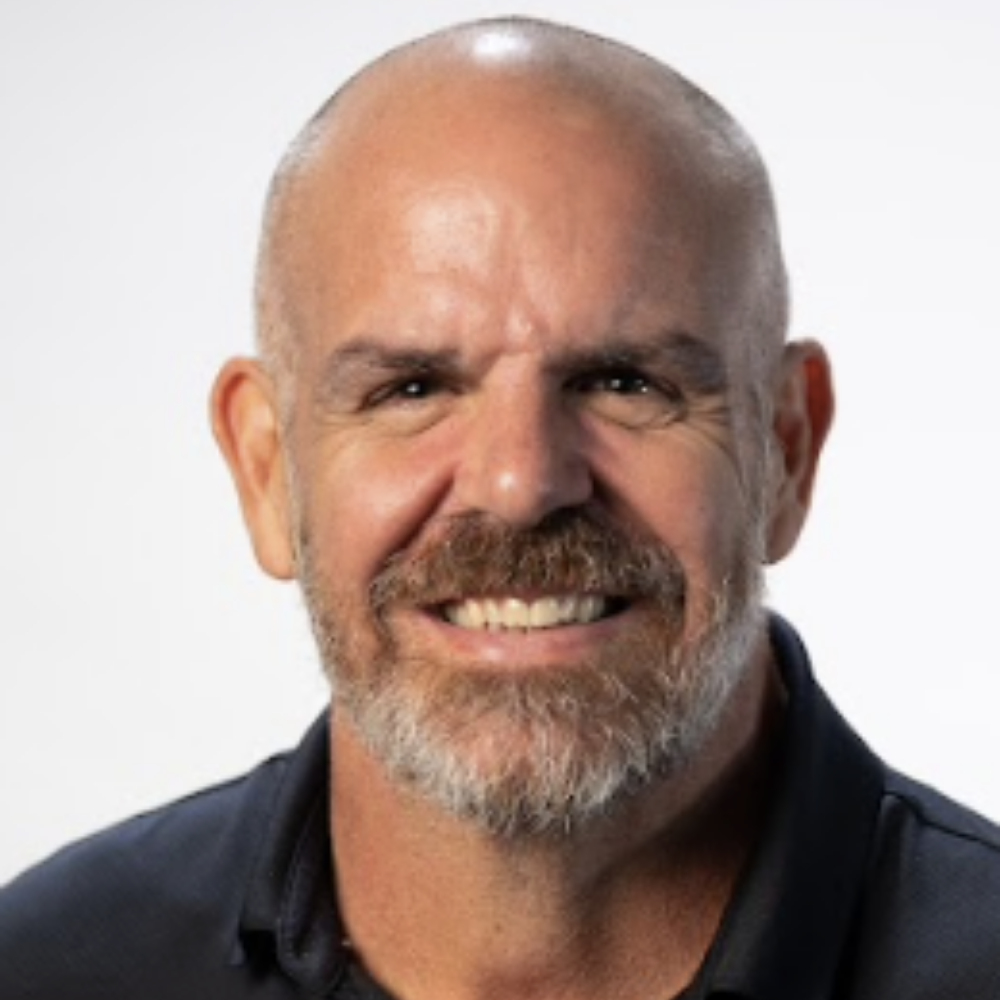 Luke Mathers is positive of two things:
You can't LEAD if you are no good at STRESS
And
The first person you have got to LEAD is YOURSELF.
He is the author of Stress Teflon, and 28 years in business has taught him that stress isn't going away any time soon. If you want to have better health, relationships and success, you need to get good at stress.
As one of the original directors of Specsavers in Australia, Luke was part of the biggest retail roll-out in Australia's history. 100 stores in 100 days. His practice was the biggest in the country and set global records that were previously unheard of.
Luke retired for the first time at age 31. After transforming his UK Specsavers practice (increasing turnover 350% in just three years) Luke returned to Australia to relax and put his feet up. It wasn't long before he realised he missed something….STRESS!
Luke is now a sought-after speaker and coach and has worked with Olympic gold medalists, elite sportspeople and business leaders to help them get a clearer vision of the "better version of themselves."
Helping people become Stress Teflon is his mission and, as the book says "it's good being you when stress doesn't stick."